Comerica Bank Supports Educational Goals of National Black Spelling Bee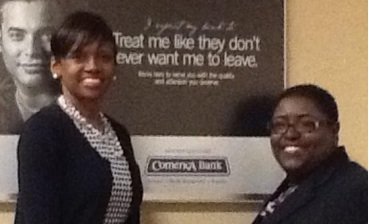 Houston, Texas—December 1, 2015—The African American National Spelling Bee Championships, Inc. ("The Bee") is pleased to announce Comerica Bank has joined its list of corporate sponsors of the upcoming spelling bee. Vanessa T. Reed, Assistant Vice President, South Texas CRA Manager of Corporate Public Affairs & Community Reinvestment with Comerica Bank, says "Comerica Bank is a strong supporter of education and financial education programs in the markets we serve, and particularly in Texas, our headquarters state. Comerica Bank supports "The Bee" in diverse, underserved communities because we realize the importance of good communication skills – spelling, grammar and reading– for success in the classroom, in life and in business. The resources we provide to community-based organizations like the African American National Spelling Bee Championships are fulfillment of the Comerica Promise to raise the expectations of what a bank can be in the community."
Students in grades 6 – 8 can register now for the spelling bee competition, scheduled for Saturday, February 27, 2016, at Houston Community College, Central Campus, The Heinen Theater. Comerica's donation sponsors 25 students to attend Saturday workshops at HCC, beginning January 9, to offer additional training and practice for the upcoming spelling bee. Visit www.beeaboutit.org for additional information. Corporate and individual sponsorship opportunities are available.
The mission of the African American National Spelling Bee Championships, Inc (AANSBC) is to train students in grades 6-8 in decoding and spelling techniques to enable them to expand their literacy skills and knowledge, improve language development and increase reading and writing levels.
Through community and corporate partnerships, students will participate in spelling bee workshops and compete in an annual spelling bee competition where participating students will earn scholarships toward their higher education goals.
For more information, visit www.beeaboutit.org