Rainforest Cafe Spreads Holiday Cheer Over Breakfast with Santa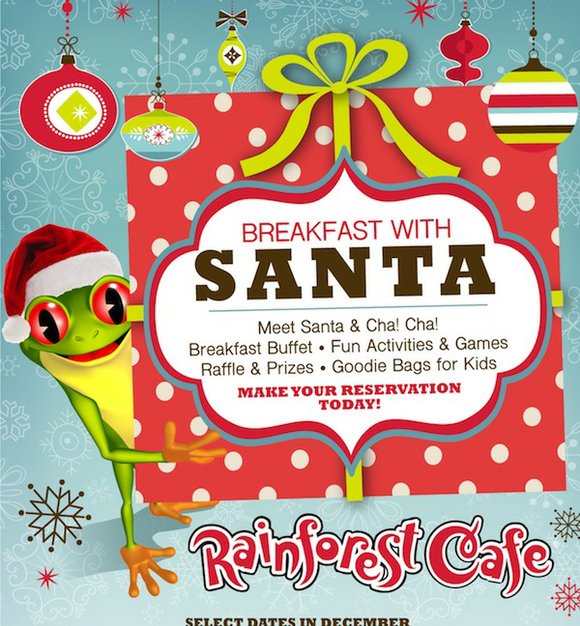 WHAT: The holidays are a busy time of year-especially for Santa Claus, but he is making a quick stop at Rainforest Café to share a special breakfast with all of the children. Cha! Cha! and Santa invite children and families to spend the morning at Rainforest Café, where they can enjoy a buffet filled with traditional breakfast favorites.
The festive event will also feature fun, family-friendly activities, raffles for cool prizes, goodies and treats for the kids and of course, photo time with Santa.
Reservations can be made by calling Rainforest Café (713) 840-1088 to ensure a place at the holiday breakfast with Santa Claus.
WHERE: Rainforest Café
5015 Westheimer
Houston, TX 77056
WHEN: December 12 & 19
8:00AM – 10AM
MORE INFO: (713) 840-1088 / www.RainforestCafe.com