NBA Fashion: Chris Bosh, LeBron James Dress to Impress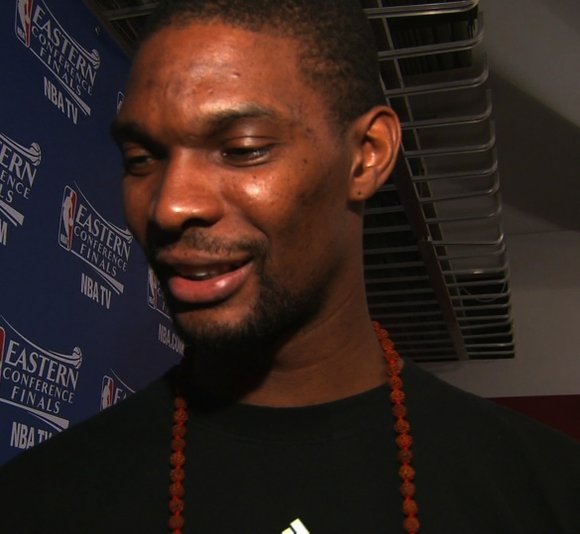 By Motez Bishara
CNN
(CNN) -- For Chris Bosh, the process of walking in and out of an arena, attending press conferences, and even watching games while sidelined, took on new meaning when he joined forces with LeBron James and Dwyane Wade for the Miami Heat in 2010.
While the Heat were dominating opponents on the basketball court, behind the scenes the "Big Three" engaged in a fierce battle of pride over who would dress the sharpest each night.
"That's what made it so fun, because it was competitive," Bosh, the Heat's 10-time All-Star forward, tells CNN. "It was like, 'Okay, I'm gonna bring my 'A' game, and I know he's going to bring his 'A' game.' I was excited just to see what guys were going to wear; that was my favorite part of the day."
As the longtime stylist in Wade's corner, Calyann Barnett had a prime seat for the high-stakes, haute-couture face-off.
"They had to all be dressed to the nines for every single game," she says. "You definitely have to step up your game when you're on a team with one of the lead fashion guys."
The NBA has long been a fashion-forward league, from the fur coats and checked blazers of Walt Frazier and Wilt Chamberlain to the tattoos and rainbow hairstyles of Dennis Rodman, and the cornrows of Allen Iverson and Latrell Sprewell.
But over the past 10 years, the likes of Bosh and Co. have transitioned into slick trendsetters, joining the celebrity elite. Now dozens of top players take their wardrobes a lot more seriously by employing fashion consultants who deck them out while (usually) sidestepping potential disasters.
The pitch, according to Bosh's stylist Kesha McLeod, is that players need to delegate their outfitting to specialists in order to focus on what they do best: Playing basketball. In other words, leave the style decisions to the professionals, please.
To be sure, there is more work to a player's look than meets the eye. McLeod and Bosh meet for extended sessions before each season to discuss themes, and follow up every two weeks to organize outfits.
"It's really, really important because, you know, I have to coordinate," says the 6-foot 11-inch power forward. "It's quite a bit of outfits, a lot of dressing."
Working only from items she has sourced, McLeod sifts through Bosh's 55 pairs of dress shoes, 40 suits, 35-40 dress shirts and six sports coats to prepare 20 looks each month.
Before every road trip, she'll pack a number of outfits and accompany them with instructions in an email.
"I write down the date, who they're playing, the weather, if it's national TV or if it's local TV," McLeod says. "I also put notes like, 'Can remove jacket,' 'Can roll up sleeve,' 'Can do with or without tie,' 'If it rains, throw on this sock.'"
Bosh, who is in his sixth year with Miami, happily obliges. "I kind of take it seriously. You always want to look good wherever you go, and it's really cool when somebody takes notice," he says. "It's a lot of fun."