Texans Advise Fans Seeking Tickets to Sunday's Game to Use Ticketmaster Ticket Exchange
Ticket Exchange is the only guaranteed safe ticket outlet on the secondary market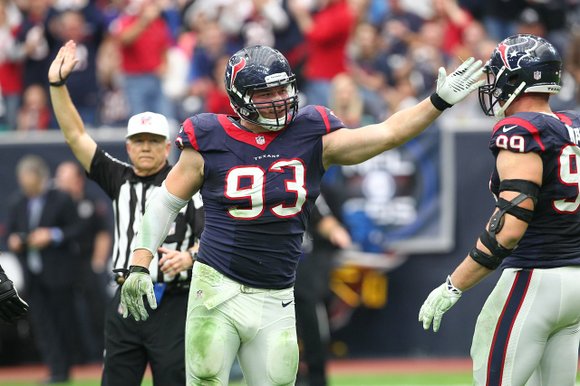 HOUSTON – This Sunday's Houston Texans home game against the New England Patriots is already sold out, and because of the high demand for tickets, the Texans are encouraging fans still seeking tickets to utilize the NFL Ticket Exchange powered by Ticketmaster. The Texans and Patriots play Sunday evening at 7:30 p.m. CDT and the game will be televised nationally on NBC's Sunday Night Football.
The NFL Ticket Exchange powered by Ticketmaster is the first and only League-approved ticket resale marketplace and has the exclusive ability to electronically validate every ticket sold. Ticketmaster has been the official ticket sales company of the Houston Texans since the team's inaugural season in 2002.
"The demand for tickets for the game is higher than any regular-season Texans game in recent years," said John Schriever, Texans Senior Vice President of Ticketing and Event Management. "We understand that many of our fans are still in the market for tickets, and we want to remind them to be wary of potential fraudulent or counterfeit tickets when purchasing on the secondary market. We strongly encourage fans to utilize the NFL Ticket Exchange because it is the only resale outlet that can guarantee the purchase of valid NFL game tickets."
The NFL Ticket Exchange by Ticketmaster is accessible from Ticketmaster.com and NFL.com. Fans can reach a special dedicated customer service department for the NFL Ticket Exchange by phone at 1-888-635-5944 or by e-mail at nflticketexchange@ticketmaster.com.