Women's Group Demands Salmen HS Investigate Abuse on Girls' Basketball Team, Reinstate Players Kicked Off Team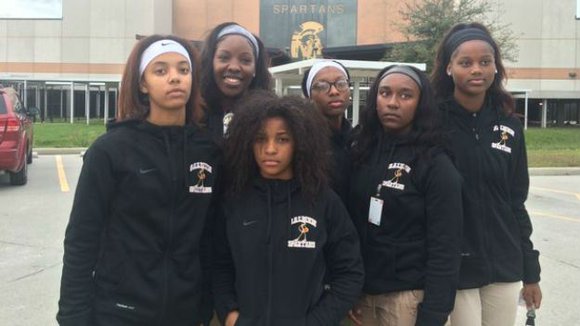 LOUISIANA -- A new campaign from UltraViolet, a national women's advocacy organization, is demanding that Salmen High School in Slidell immediately reinstate the seven student athletes who were kicked off the basketball team after reporting inappropriate behavior by their coach, and for the school to launch an independent investigation into potential abuse on the team. The petition, which launched earlier this week has been signed by nearly 27,000 people. UltraViolet has 5,000 members in Louisiana.
VIEW THE PETITION HERE: http://act.weareultraviolet.org/sign/Salmen_High_School/
According to news reports, when the seven student athletes asked their Principal to meet with the coach about their concerns - inappropriate touching, watching them change in the locker room - the Principal ignored the request. When the athletes refused to play out of protest, they were dismissed from the team.

"Salmen High School has a powerhouse girls basketball team. They won state championships in 2013 and 2014. But when seven players raised concerns about the way their coach touches them, the school ignored them--even though the same coach abruptly left his previous coaching position for unknown reasons last year," explained Shaunna Thomas, co-founder of UltraViolet, in the petition. "Girls should never be punished for speaking up about potential abuse and until there is an independent investigation, parents won't know if their daughters are safe to play."
FOR MORE INFORMATION: http://sports.cbslocal.com/2015/11/20/girls-basketball-team-touchy-feely-coach/">http://sports.cbslocal.com/2015/11/20/girls-basketball-team-touchy-feely-coach/