Tracklist Revealed For Pusha T's "Darkest Before Dawn" Album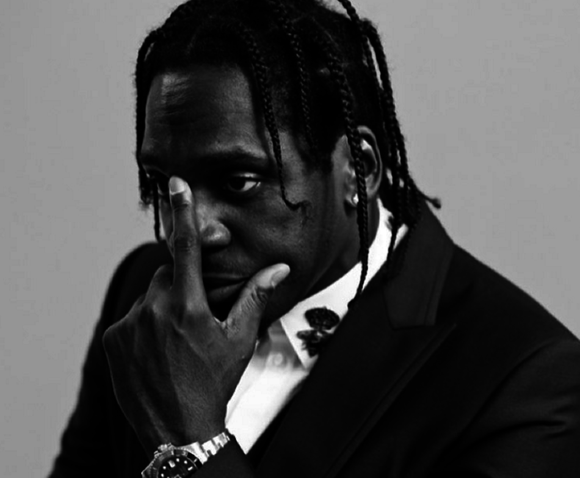 Pusha T is getting ready to release his new album next Friday called Darkest Before Dawn, which will serve as a prequel to his upcoming King Push album arriving in 2016. Tonight, the G.O.O.D. Music President decided to go ahead and make the album available for pre-order purchase on iTunes, ultimately revealing the star-studded tracklist as well.
Containing 10 tracks in total, the follow up to My Name Is My Name will feature guest appearances from Kanye West, ASAP Rocky, The-Dream, J.Cole, Beanie Sigel, Kehlani, Jill Scott, and Ab-Liva. It's currently being led by the Timbaland-produced single "Untouchable" & The-Dream assisted "M.F.T.R."
Peep the official tracklist below, and while you wait for next Friday's release, check out the today's pre-order leak, "Crutches, Crosses, Caskets," to hold you over.
"Intro"

"Untouchable"

"M.F.T.R." (Feat. The-Dream)

"Crutches, Crosses, Caskets" (prod. by Diddy)

"M.P.A." (Feat. Kanye West, A$AP Rocky & The-Dream) (prod. by J. Cole)

"Got Em Covered" (Feat. Ab-Liva)

"Keep Dealing" (Feat. Beanie Sigel)

"Retribution" (Feat. Kehlani)

"F.I.F.A."

"Sunshine" (Feat. Jill Scott)
For more information go to http://www.hotnewhiphop.com