Governor Abbott Takes Action To Combat Illegal Border Crossings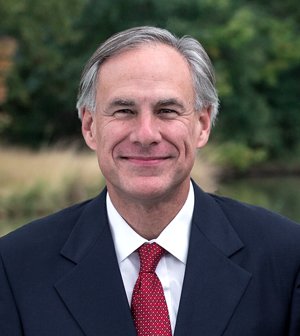 ADDITIONAL INFORMATION
Border Security Law
In the most recent legislative session, Texas passed the toughest border security plan of any state in the nation. The State is implementing the law that became effective in September. As part of the plan, more than $800 million has been appropriated over the next two years to add more resources and place 250 permanent Department of Public Safety (DPS) troopers on the border. By the end of 2015, more than 100 DPS troopers will have been deployed to the border region, along with additional law enforcement resources, including air and marine assets.
Border Prosecution Unit
The Office of the Governor has provided $4.2 million in grant funds to support the Border Prosecution Unit made up of 17 district and county attorneys within the Texas border region to focus on cases involving narcotics, weapons, human trafficking, organized crime, gangs, and other border-related offenses. On December 10, 2015 the Office of the Governor along with members of the Border Prosecution Unit entered into a Memorandum of Understanding to collaborate and cooperate in the prosecution of border crime.
Governor's Criminal Justice Division Grants
The Office of the Governor will provide up to $200,000 in Justice Assistance Grant (JAG) funds to support increased law enforcement activities, including overtime for law enforcement, or other related critical security needs associated with the placement of Central American nationals and unaccompanied minors in Ellis and Rockwall Counties.
Local Border Security
The Office of the Governor will provide $4.7 million in grant funds to support increased overtime and operating costs for law enforcement operating within the border region to enhance efforts to detect, deter, and disrupt drug, human, and other contraband trafficking created by the close proximity to the Texas/Mexico border.
For more information, visit cnn.com