Rhonnika Clifton – RJ Clifton Designs - Interior Residential Design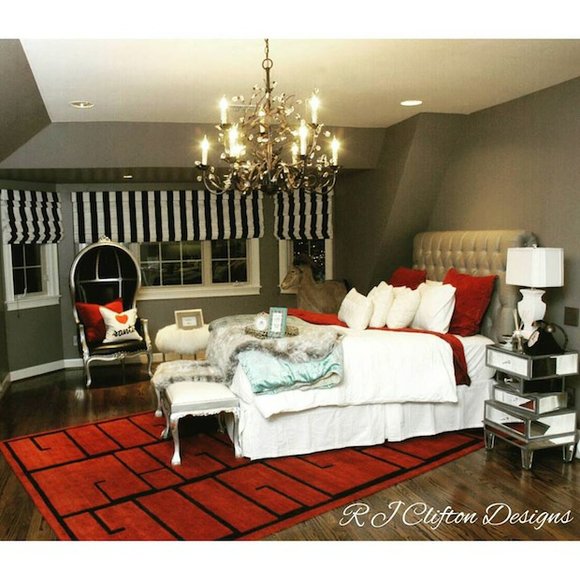 A passion is only a dream unless shared with the world... Houston's own Rhonnika Clifton with RJ Clifton Designs, walks, talks and shares her passion with her eclectic modern style profile everyday - And loves it. Get to know this rising star of the Houston Interior Design World below:
Houston Style Magazine: Share with us about your self - How long have you been in Interior Design?
Rhonnika Clifton: 9 years after graduating with my degree in Interior Design from the Art Institute of Houston.
HSM: What inspired you to head in to that direction of design? RC: I started nursing school & as a poor college kid I need furniture for my little apartment. My sister who owns a resale shop and would let me come in & have my picks. As I began putting the space together, she would showcase my apartment while I was at school. She encouraged me to use my love of fashion to translate into interior design. After working on updating my mom's house, a light bulb went off and I said "I'm going to do this!" I applied for (design) school & kept going from there.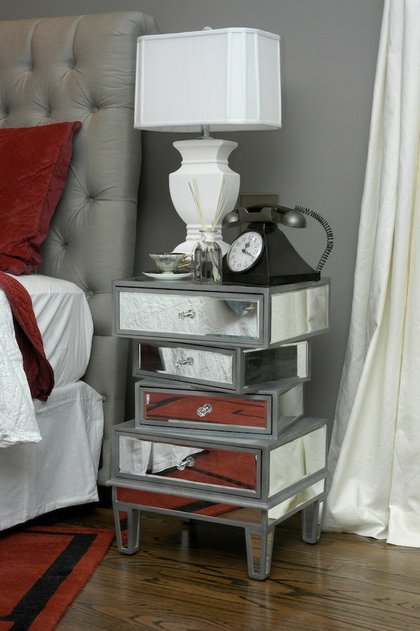 HSM: So was the transition from nursing to interior design difficult? RS: At the core of it I love people so I wanted to still connect with (them) and through nursing or residential design I'm still able to service & help people in a way that I really enjoy.
HSM: So where do you draw inspiration for your designs? RC: Really from everywhere, but especially fashion designers. I love Fashion and the lines really can cross when it comes to fashion and interiors. Everyone has something unique or a quirk that they don't allow to be pulled out. They should show it, and if (I) can do it in their space to show of that something that they love, why not. People inspire me.
HSM: How long have you been involved in American Society of Interior Design (ASID) & with what benefits? RC: I joined as a student member in school & I've always been the type of person to want to get involved with organizations. The ASID allowed me to meet some priceless experienced designers that have been in the (design field) for many years. Through continuously networking I've received many opportunities for my career and portfolio, and been able to reach back and connect with upcoming design students as a Co-Chair of Student Outreach. ASID does a good job of keeping us connected.
HSM: What words of encouragement would you provide to Student's wanting to follow in your footsteps? RC: Take the leap & follow your dreams if its your passion. If you have any God given talent – trust yourself and do it. Play up on your strengths and find your niche area is. Gain confidence and stay true to your strong suites. And Network, Network, Network!
HSM: What are your top three tips for quick home holiday makeovers?
RC: 1. Use what you have – Update prior years' decorations. Grab your hot glue gun & start replacing or refreshing items that might have gotten cracked or faded.
Add a great seating (area) to your home – Add some warmth with pillows and throw blankets. Touch on the senses by adding nice scents and textures to the space where guest will be seated.

Stay Organized – Throughout the holiday season keep yourself organized. Get your storage early and use it throughout the season so you don't get overwhelmed.
Thank you, Rhonnika for sharing your passion with us! Keep up the amazing work as you create, motivate & inspire others to follow their dreams too. To enjoy more of the designs from Rhonnika Clifton, visit her at the 2015 ASID Houston Holiday Show House at 54 North Windsail Place, The Woodlands, TX. 77381 or Like & Follow her on Facebook.com at RJCliftonDesigns.