Deal avoids shutdown, but not everyone is happy
Willie Grace | 12/16/2015, 10:35 a.m.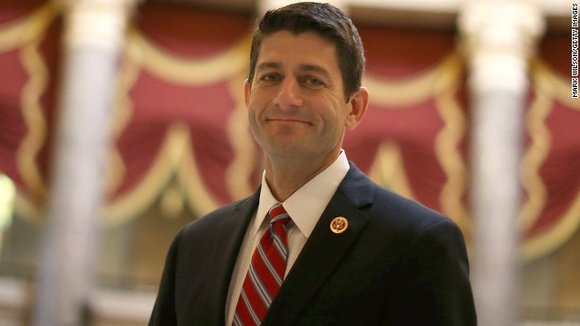 WASHINGTON (CNN) -- House Speaker Paul Ryan told Republican lawmakers Tuesday that congressional leaders reached an agreement on a massive $1.1 trillion bill to fund the government through September, setting up votes later this week that would avert a shutdown, according to multiple lawmakers who attended a closed door session with the speaker.
The deal would suspend two major Obamacare taxes, lift the ban on crude oil exports, reauthorize a health insurance program for 9/11 first responders, as well as include cybersecurity legislation and overhaul the visa waiver program, barring anyone who had visited Syria, Iraq and other possible terrorist hotspots in the last five years from entering the U.S. without a visa.
Leaders also struck an accord on a broad package of tax breaks worth about $600 billion, which makes permanent several key provisions for businesses related to research and development and expensing.
The breakthrough came days before lawmakers are set to leave Washington for the holidays. The government is currently set to run out of money Wednesday at midnight, and leaders will first have to pass another short-term funding measure lasting through next Tuesday as they move to approve the broader bill.
House Majority Leader Kevin McCarthy announced Wednesday that the House will vote on the tax bill on Thursday and the spending bill on Friday, according to a Republican source in the closed door meeting.
The House will pass a stopgap bill to avoid a shutdown -- will fund the government through December 22.
Oil-export ban lifted
Democrats indicated they weren't immediately happy with the bill's proposed lifting of the decades-old oil export ban, suggesting there may be troubles getting the measure passed. A senior Democratic leadership aide told CNN that including the oil provision in the spending bill "undermines" support for the bill.
And on Wednesday morning, House Minority Leader Nancy Pelosi issued a statement warning of "concerns" of the deal -- focusing primarily on the proposal's effects on taxes.
"On the Omnibus bill to keep government open, while I commend our Ranking Member Nita Lowey and the Democratic appropriators for their strong, principled leadership for America's hard-working families during these tough negotiations, a number of concerns have arisen," Pelosi said.
Ryan will likely need the support of a significant chunk of the House Democratic caucus to offset expected opposition from conservative circles.
A spokeswoman for Senate Minority Leader Harry Reid refused to confirm a deal had been reached. "We will review language to ensure that all of our agreements are drafted accurately. The agreement will be final when we see the language reflects the negotiations," Kristen Orthman said.
Yet Reid and Democrats pushed hard to win tax credits for renewable energy sources like wind and solar in exchange for the oil export ban, in what they saw as a worthwhile trade-off, Democratic aides said. Democrats also kept out GOP-sought provisions to block Obama administration EPA regulations, although Republican leaders pointed out that the bill holds the agency to its lowest level of funding since 2008.