Milestone Achievements Continue for Port of Houston Authority
Willie Grace | 12/16/2015, 11:35 a.m.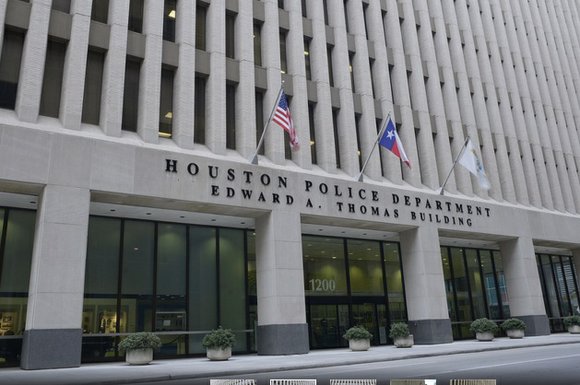 HOUSTON, Dec. 15, 2015 (GLOBE NEWSWIRE) -- Today, during the last regular monthly meeting of the Port Commission of the Port of Houston Authority for 2015, Chairman Janiece Longoria highlighted the port's most recent achievements including the Port Authority reaching a historic high of handling more than 2 million loaded container units. The historic milestone occurred at the Port Authority's Bayport Container Terminal last week.

A photo accompanying this announcement is available at http://www.globenewswire.com
Noting the Port Authority's new mission statement "to move the world and drive regional prosperity," Chairman Longoria reflected on the most recent economic impact study, which showed 1.175 million jobs in the state of Texas are due to port activity. The study indicated that the increased figure reflects an additional 148,000 jobs were created due to Port of Houston business. "The Port of Houston's economic impacts are essential to the prosperity of our region and our state," Chairman Longoria stated. The Martin Associates study further revealed that public and private marine terminals at the Port of Houston had a statewide economic impact of $265 billion in 2014, which is 16 percent of Texas' total gross domestic product.
Executive Director Roger Guenther continued the delivery of good news in his report to the Port Commission with the announcement that the Port Authority received its 41st consecutive Certificate of Achievement for Excellence in Financial Reporting, which was awarded by the Government Finance Officers Association for the Port Authority's 2014 Comprehensive Annual Financial Report.
Guenther also shared in his report that Port Authority facilities led by container operations, handled more than 28 million tons of cargo, a 3 percent growth versus 2014. He further added that in 2015, container facilities handled more than 1 million loaded containers, a 12 percent growth as compared to this time last year. Guenther also announced that all four of the new Super Post-Panamax ship-to-shore (STS) cranes at Barbours Cut Container Terminal have been commissioned and are placed into operation.
Year-to-date operating revenue was $268 million, up by 12 percent compared to this time last year. For the first time in the Port Authority's history, operating cash flow surpassed $120 million. Year-to-date net operating income grew 29 percent. Noting responsible management of spending, Guenther highlighted the growth of only 8 percent was to support revenue performance. "The intent is to reinvest these resources in port infrastructure to sustain and grow our contribution to the region's economy," Guenther stated.
The Port Commission continued to demonstrate its ongoing commitment to invest in infrastructure with the approval of several items on the agenda that supported improvements to the general cargo and container facilities. The Port Commission also approved an award to purchase a new Mobile Command Center (MCC). The new Port MCC will include technology that will improve resilience and response to emergency situations. The Port Authority is responsible for 25 percent of the total cost as part of an award funded through FEMA's FY 2015 Port Security Grant Program (PSGP).
The first regular monthly meeting for the Port Commission is scheduled Tuesday, January 26, 2016. The monthly meetings take place in the fourth floor boardroom of the Port Authority Executive Building, 111 East Loop North (Exit 29 off Loop 610) in Houston. Meeting agendas are available on the Port of Houston Authority website, http://www.portofhouston.com
About the Port of Houston Authority
For more than 100 years, the Port of Houston Authority has owned and operated the public wharves and terminals of the Port of Houston – the nation's largest port for foreign waterborne tonnage and an essential economic engine for the Houston region, the state of Texas, and the nation. It supports the creation of nearly 1.175 million jobs in Texas and 2.7 million jobs nationwide, and economic activity totaling almost $265 billion in Texas – 16 percent of Texas' total gross domestic product – and more than $617 billion in economic impact across the nation. For more information, visit the Port Authority website at: www.portofhouston.com