No shutdown -- but Congress needs some more time on spending and tax bills
Willie Grace | 12/16/2015, 10:44 a.m.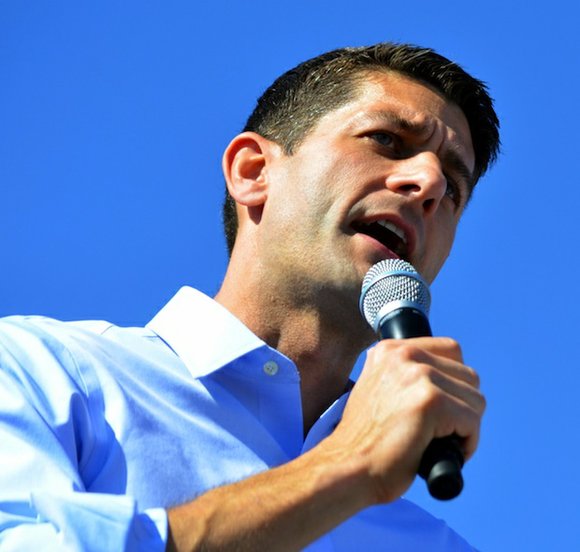 WASHINGTON (CNN) -- Republican and Democratic leaders moved closer to a deal Tuesday on a massive $1.1 trillion bill to fund the government through September, but Congress will need to pass another stopgap funding measure to avoid a shutdown at midnight on Wednesday.
Negotiators expressed confidence they would finalize legislation extending dozens of tax breaks for businesses and individuals, and making some of those permanent. Senate leaders expect both to approved separately by the House first, and then combined by the Senate in one package to be sent to the President.
A broad budget deal enacted last month already set the overall spending levels, but top leaders and committee members have haggled for weeks over agency-by-agency spending levels as well as a scores of controversial policy provisions members of each party wanted added to the must-pass measure, including language on gun control, campaign finance caps, EPA regulations and Wall Street reforms.
Conservatives insisted that GOP leaders include legislation to require the Secretary of Homeland Security certify all refugees from Syria and Iraq do not pose a security threat. But that demand was a non-starter for Democrats and Senate Minority Leader Harry Reid said House Speaker Paul Ryan agreed to drop it from the package.
A bipartisan proposal to overhaul the visa waiver program was likely to be included, Reid said. The House already overwhelmingly approved a bill that would bar anyone who had visited Syria, Iraq and other possible terrorist hotspots in the last five years from entering the U.S. without a visa.
Just like former Speaker John Boehner, Ryan will need a majority of House Democrats to help pass the bill because significant defections are expected from Republicans who wanted further spending cuts, or a push to defund Planned Parenthood.
Republicans were expected to lock down a deal to lift a decades-old ban on exporting crude oil, in return for agreeing to Democrats' for tax credits for renewable energy sources.
After the recent mass shooting in Southern California Democrats pressed to end a decades old ban on the Centers for Disease Control Gun research on the impact of gun violence. House Minority Leader Nancy Pelosi personally appealed to Ryan on the issue, but many Republicans and the NRA opposed, and the spending bill keeps that prohibition in place.
Members from the New York area were close to winning an extension of a health insurance program for 9/11 first responders that was running out of money, according to two Democratic sources. The comedian Jon Stewart championed the legislation and personally lobbied for it multiple times on Capitol Hill.
Leaders optimistic
Senate Majority Leader Mitch McConnell was upbeat on both bills Tuesday afternoon.
"The discussions continue on the two major items left. The tax package and the Omni. We hope to be able to finish on both today," McConnell told reporters after a closed meeting with other GOP senators. "We anticipate those votes will occur in the House on Thursday and we hope in the Senate on Thursday as well."
Reid agreed negotiators were narrowing differences but said there were still outstanding issues related to oceans policies and oil exports.
"We're close to a deal but we're not there yet," Reid said after a separate meeting with Senate Democrats.
The legislation marks the first major negotiation for Ryan, who repeatedly stressed he inherited the giant bill that rolls together all spending measures into one giant package from Boehner.
But first, a short-term extension
House Republicans planned to huddle late on Tuesday night in the Capitol to discuss the contours of the bill and give Ryan and other top GOP leaders the chance to take the temperature of rank and file members on the package.
Ryan was confident on Tuesday the deal would get through and there was no threat of a shutdown. But the House and Senate will need to pass another short-term funding bill before midnight on Wednesday to allow more time to wrap up votes in both chambers.
Democratic and GOP aides say no decision has been made yet on how long that extension would be, but it could go into next week.
For more information go to http://www.cnn.com