Diddy, Soledad O'Brien, Keenan Ivory Wayans, Shonda Rhimes Appear on New Season Of 'Finding Your Roots'
Willie Grace | 12/17/2015, 11:09 a.m.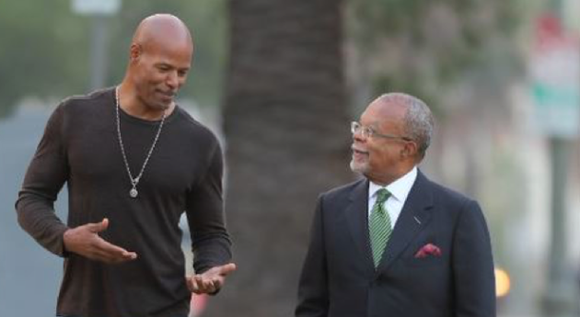 After its little Ben Affleck hiccup, the PBS series Finding Your Roots is back in January with an all new third season of celebs tracing their family trees, aided by host Henry Louis Gates Jr.
The series had to take a time out after Season 2, when news broke that Affleck tried to keep producers from revealing the discovery of his slave-owning ancestor.
Among the 28 new folks selected for the show's return, premiering Jan. 5 at 8 p.m., are Soledad O'Brien, Sean "Diddy" Combs, Maya Rudolph, Shonda Rhimes, Donna Brazile, artist Kara Walker, Keenan Ivory Wayans and LL Cool J. Highlights include O'Brien discovering she is a distant relative of talk show host Stephen Colbert, and Brazile having a moment after seeing a photo of the cabin that housed her great-grandfather as a young slave.
Rappers Diddy and LL, according to PBS, "learn of family histories long shrouded in mystery that shake them both to their cores."
Also, it turns out that Modern Family dad Ty Burell is Black, if you adhere to the "one drop" rule. Seeking answers about his possible African lineage, the actor learns he has an African-American great-grandmother and can trace his family to two generations of slaves.
Fellow guests (and political opposites), conservative Fox News host Bill O'Reilly and liberal comedian Bill Maher, are shocked to learn that they are distant cousins. Both share a common male ancestor from the Kingdom of Breifne in Ireland.
Jimmy Kimmel, Sen. John McCain, Julianne Moore, Patricia Arquette, Mia Farrow, Bill Hader, Norman Lear, Neil Patrick Harris, Gloria Steinem and Dustin Hoffman are also featured in Season 3.
"There is something essential in human nature that drives us to wonder where we came from," said Gates. "We can't truly know ourselves until we know something of our origins. With new DNA technology we can learn more about this past and go further back than ever before, and we hope that the new season will inspire people to find out more about their own personal family stories, and spark an interest among young people in genetics, anthropology, history, and the pursuit of science."
For more information go to http://www.blackamericaweb.com