Local Nonprofit to Give the Gift of Warmth on Christmas Eve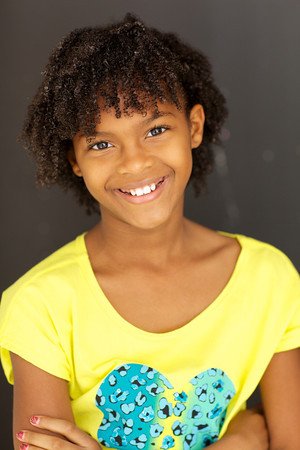 DECEMBER 1, 2015 - HOUSTON, TX. – On December 24th Princess Jackson's Sock Out Poverty, Inc. organization will donate 200 pairs of socks and blankets to the Salvation Army's Harbor Light Center & Red Shield Lodge, a men's rehabilitation program and homeless shelter to benefit the influx of residents during the winter months.
"Socks and blankets are always a needed here at Harbor Light, especially during the cold months," stated Media Relations Manager Sybil Sanchez. "Getting a donation of 200 socks and blankets from Sock Out Poverty will be a tremendous help for our residents and the people we serve in the Houston community!"
For the past three years Princess Jackson has made it her mission to donate this simple but essential article of clothing that so many take for granted. To date, Jackson has passed out close to 7,000 pairs of socks since the inception of the nonprofit organization Sock Out Poverty, Inc., a 501c3 that provides socks, clothing and other material goods to men, women, boys, and girls that are in need or less fortunate.
"This is the first year we've added blankets along with passing out socks," stated Phyllis Burton, Executive Director for Sock Out Poverty. "The need for both is exponential and we are excited to give to an organization who does so much for the Houston Community!"
Although only 12 years old, Jackson's goal is to partner with different companies to achieve her purpose of "socking out poverty one pair of socks at a time" all over the world! Having partnered with retail conglomerate Wal-Mart, Jackson recently partnered with Altitude Trampoline Park San Antonio to pass out over 4,000 socks to three of their local organization which included Haven for Hope, San Antonio Children's Shelter and San Antonio Rescue Mission.
"My goal is for everyone to have a pair of socks who needs them and going to other cities to pass out socks is the right thing to do," states Princess. "So far this year we've been to Beaumont, San Antonio and now we are back in Houston to pass out socks to the Harbor Lights Center on Christmas Eve. Sock Out Poverty is continuing to get one step closer to passing out socks all over the world!"
What: Princess Jackson's Sock Out Poverty to pass out 200 Socks and Blankets to the Salvation Army's Harbor Light Center.
Where: Harbor Light Center
2407 North Main
Houston, TX 77009
When: Thursday, December 24, 2015, 9 am
Who: Princess Jackson, Sock Out Poverty Volunteers, Salvation Army Representatives, Harbor Light Staff and Residents.
About Sock Out Poverty
The "Sock Out Poverty" campaign was birthed by child actress Princess Jackson who after volunteering at a blanket drive notice that people receiving blankets didn't have a simple pair of socks! The then 10-year old could not understand why they didn't have socks to keep their feet warm and wanted to do something about it. She immediately asked her mother if she could give them her socks since she had so many pairs.
The organization hopes to bring awareness to the public on how significant a pair of socks can be to a person. For more information on Sock Out Poverty log onto www.sockoutpoverty.org
About Salvation Army Harbor Light Center
The Salvation Army Harbor Light Center and Red Shield Lodge provides a comprehensive response to the increasing needs of Houston's homeless and addicted men. Each individual is offered access to immediate and long-term shelter, medical screening and referral, and a spiritual approach to recovery and self-sufficiency. Many men celebrate their joy and restored faith in God by performing in The Salvation Army Harbor Light Choir.
For more information, visit www.sockoutpoverty.org