What's behind the Cruz/Rubio immigration fight?
Willie Grace | 12/17/2015, 12:15 p.m.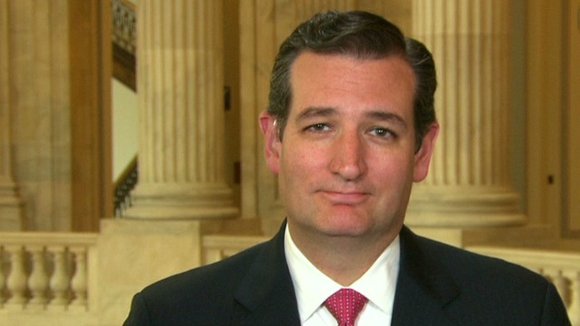 WASHINGTON (CNN) -- Marco Rubio and Ted Cruz are steadily ramping up their attacks on each other's immigration records, especially as the two Republican presidential candidates are rising in the polls and increasingly on a collision course to take on front-runner Donald Trump.
But the seeds of their tussle were planted years ago in the Capitol, when both freshmen senators were on opposite sides of the immigration battle.
The issue that is front-and-center for both candidates. Sons of Cuban immigrants, the 44-year-old Republican stars are running for president at a time when the GOP is trying to make inroads with Hispanic voters. But they are also running against Trump, who is dominating polls partially because of his hardline stance on immigration, including building a wall on the border with Mexico and banning all Muslim travel to the U.S.
Here's a look at the Rubio-Cruz immigration showdown:
What are they fighting about?
Rubio's leadership on the 2013 bipartisan Gang of Eight comprehensive immigration reform bill is widely viewed as a potential hurdle as he pursues the GOP presidential nomination.
The bill, in addition to border security measures, would have created a pathway to citizenship for undocumented immigrants in the U.S. if they met certain criteria and paid a tax penalty.
Cruz, however, joined the chorus of conservative critics of the Gang of Eight bill. He decried the path to citizenship as "amnesty" and cemented his reputation as a hardliner on immigration.
Rubio, facing immense pressure from the right and the reality that the GOP-controlled House was not even going to vote on the measure, began walking back his support soon after it passed the Senate.
But Cruz's record with the bill is a bit more complicated than outright opposition: He offered a handful of amendments that would have removed the pathway to citizenship and streamlined visa programs.
Where does Rubio stand now?
The Florida senator was not only an author of the controversial bill, but also waged a dedicated public relations campaign to sell it to conservative media outlets.
But as it increasingly became clear it was dead on arrival in the House and despite delivering an impassioned floor speech in late June 2013, by October, Rubio had significantly changed his approach. He began advocating for piecemeal reform -- beginning with border security -- as opposed to comprehensive legislation like the bill he initially helped to author.
"I think it gets easier to address that issue if we deal with some of the other issues first and that's why I've favored the sequential, individual bills," Rubio said on CNN in October 2013. "I think if people have real confidence that the law is being enforced, that we're not going to have this problem again, that there's real border security, I think you buy yourself more space and more flexibility in finally dealing with those that are here illegally."
Rubio has more or less maintained that position since.
"Immigration is not an issue that I read about ... it's an issue I've lived around my whole life. My family are immigrants. My wife's family are immigrants. All of my neighbors are immigrants," Rubio said Tuesday in the GOP debate.