Putin praises 'bright and talented' Trump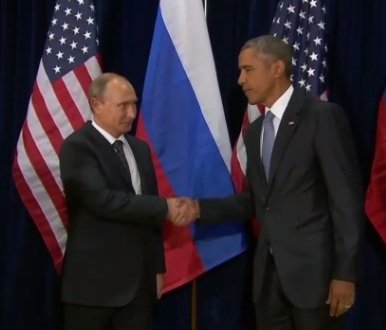 "I don't respect Vladimir Putin," Bush told CNN's John Berman on "Anderson Cooper 360." "To get praise from Vladimir Putin is not going to help Donald Trump."
Trump, however, has repeatedly touted his joint appearance with Putin on an episode of CBS's "60 Minutes" this fall, referring to himself and Putin as "stablemates."
Trump said in October that he and Putin "are very different" but suggested that the two men could move beyond the frigid relations that have come to define U.S.-Russia relations under President Barack Obama.
"I think that I would at the same time get along very well with him. He does not like Obama at all. He doesn't respect Obama at all. And I'm sure that Obama doesn't like him very much," Trump said then. "But I think that I would probably get along with him very well. And I don't think you'd be having the kind of problems that you're having right now."
Putin referenced Trump's reported desire "to reach another, deeper level of relations" with Russia in his remarks Thursday.
"What else can we do but to welcome it? Certainly, we welcome it," Putin said.
While fellow Republican contenders have been highly skeptical of stepped up Russian military involvement in Syria, Trump has welcomed it.
Trump suggested in his September "60 Minutes" appearance that the U.S. should avoid deepening its involvement in Syria, instead allowing Russia to take a leading role in combating the radical Islamist group that has called for attacks on the U.S.
"Russia wants to get rid of ISIS. We want to get rid of ISIS. Maybe let Russia do it. Let them get rid of ISIS. What the hell do we care?" Trump said, despite U.S. wariness of Russia's presence in Syria, which is mainly aimed at bolstering the Syrian regime of Bashar al-Assad, who the Obama administration has called for to leave.
For more information go to http://www.cnn.com