Celebrating Chestnut Season: Six Ways to Enjoy Them (Besides the Obvious Open-Fire Roasting, That Is!)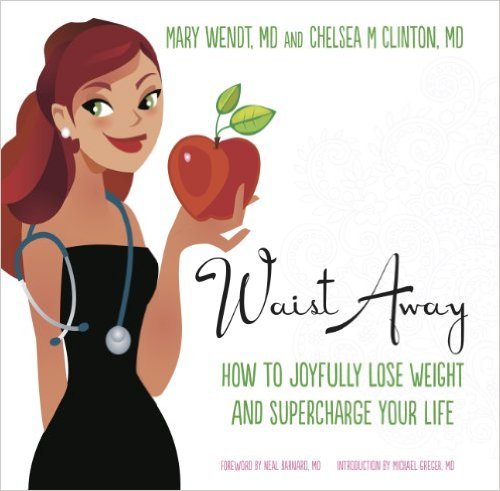 New York, NY (December 2015)—As Christmas draws near, it's time to appreciate the sights, sounds, and smells associated with the holiday season. It may be this last sense that has the most powerful associations: cinnamon, cedar, peppermint, gingerbread—and if you live in New York City, you can add to the list the magical scent of roasted chestnuts drifting down the street and throughout the city. Even if you haven't experienced them personally, you no doubt associate chestnuts with the Christmas season thanks to the iconic tune made famous by Nat King Cole: Chestnuts roasting on an open fire, Jack Frost nipping at your nose...
But did you know chestnuts are way more than just a seasonal treat? Mary Wendt, MD, says they pack a powerful nutritional punch.
"Chestnuts may remind us all of Christmastime, but few people realize they are a very healthy and versatile food and make an effort to actually eat them," says Wendt, founder of www.getwaisted.com and author of Waist Away: How to Joyfully Lose Weight and Supercharge Your Life (Doctor Doctor Press, 2014, ISBN: 978-1-49749246-2, $14.95). "We should be adding chestnuts to many of our wintry dishes, both for their unique nutritional properties and their deeply satisfying flavor!"
Long before they found their way into our holiday hearts, Wendt says that chestnuts were a dietary staple in the mountainous regions surrounding the Mediterranean Sea. Because grains could not grow in those areas, the locals relied on chestnuts to round out their diets. And not surprisingly, chestnuts are nutritionally more like a grain than a nut. They are low in protein and fat, but high in starch and fiber. Naturally gluten free, they average 180 calories a serving and are unique in being the only "nut" to contain vitamin C.
Thanks to their distinctive sweet and nutty flavor, chestnuts can be added to all sorts of dishes in exciting and unexpected ways. Here are a few different ways you can try them:
Raw or Roasted. For a simple and delicious treat, eat them straight from their shell any time you need a snack or a pick-me-up. (Be sure to always score and peel them first!)
Pureed. Grind them into a puree and try them on crackers alone or with jam.
As a form of bread. If you need to eat gluten free, chestnut flour is a safe and versatile choice. You can find it online, in some natural markets, or you can grind your own at home.
Sprinkled on salads. Toss raw or roasted chestnuts into your salads for extra crunch and nutrition.
Added to savory vegetable dishes like soups and stir-fries. (Be sure to check out Dr. Wendt's Brussels sprouts and chestnuts recipe below.)
In tantalizing desserts. From spiced seasonal cakes to chestnut mousses and strudels, the sweet possibilities are nearly endless. Check out chestnut dessert recipes online for inspiration. Then get crackin'!
A Yummy Chestnut Recipe
Below you will find Dr. Wendt's recipe incorporating chestnuts with Brussels sprouts, another seasonal ingredient ideal for winter.