Chris Brown Drops "Royalty International" EP For Fans Outside Of U.S.
Willie Grace | 12/28/2015, 11:07 a.m.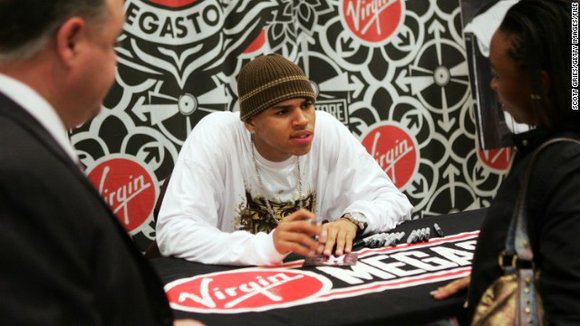 A week before Christmas, Chris Brown dropped his seventh studio album, Royalty. The original album contains 14 tracks and the deluxe edition includes 5 more, including a collab with Future ("U Did It"). And those aren't all the songs from Brown's Royalty sessions, as the singer has just released a 5-track EP, Royalty International, which is meant as a gift for his fans outside of the U.S.
"Haven't seen my fans in the UK, Australia, NZ, Ireland and Canada in a while. This is for you," Brown wrote on Twitter. In 2010, the United Kingdom denied Brown's visa application because of his February 2009 assault of then-girlfriend Rihanna, to which he had pled guilty in June 2009. He has not toured in the country since.
At the beginning of the month, Brown cancelled a series of shows in Australia and New Zealand, though his tour promoter expressed that he was "positive" that Brown would be able to host a tour in the Oceanian nations in the "near future."
Brown's new EP contains yet another collab with Future, "Blue Jeans," which is produced by Metro Boomin, Danja, and Sonny Digital. See the full tracklist below.
Blood On My Hands

Shattered

Lonely Dancer

The 80's

Blue Jeans (Feat. Future)
For more information go to http://www.hotnewhiphop.com