Meek Mill's Community Service Will Prevent Him From Performing New Year's Eve
Willie Grace | 12/30/2015, 12:52 p.m.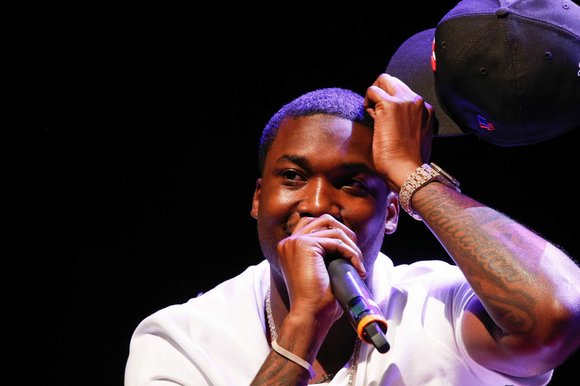 Meek Mill has had several probation hearings over the last few weeks, and is awaiting sentencing in February over an alleged violation. Until then, he's completing community service, and according to PageSix, it's interfering with his performances.
Meek will have to opt out of a NYE show in Las Vegas with girlfriend Nicki Minaj due to judge's orders to stay within his hometown of Philly until his next court date, February 5th. Until then, he'll be watched closely by Treas Underwood, his probation officer as he works his allotted community service hours.
According to sources, Meek's and his probation worker may have a history which is giving the rapper a harder time. "She has 122 other cases, but she has it out for him. Probation is supposed to be a rehabilitative thing, but she will do anything to keep him on probation," an anonymous source told PageSix. "She's from his neighborhood and he had an altercation with her cousin Coo when they were younger."
Whether or not the rumors are to be believed, it seems Meek's New Years Eve plans will have to be cancelled this year.
For more information go to http://www.hotnewhiphop.com