FACT SHEET: Middle Class Economics: The President's Fiscal Year 2016 Budget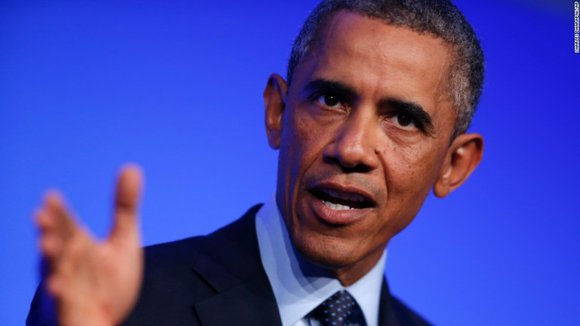 The President's 2016 Budget is designed to bring middle class economics into the 21st Century. This Budget shows what we can do if we invest in America's future and commit to an economy that rewards hard work, generates rising incomes, and allows everyone to share in the prosperity of a growing America. It lays out a strategy to strengthen our middle class and help America's hard-working families get ahead in a time of relentless economic and technological change. And it makes the critical investments needed to accelerate and sustain economic growth in the long run, including in research, education, training, and infrastructure.
These proposals will help working families feel more secure with paychecks that go further, help American workers upgrade their skills so they can compete for higher-paying jobs, and help create the conditions for our businesses to keep generating good new jobs for our workers to fill, while also fulfilling our most basic responsibility to keep Americans safe. We will make these investments, and end the harmful spending cuts known as sequestration, by cutting inefficient spending and reforming our broken tax code to make sure everyone pays their fair share. We can do all this while also putting our Nation on a more sustainable fiscal path. The Budget achieves about $1.8 trillion in deficit reduction, primarily from reforms to health programs, our tax code, and immigration.
---
WHAT THE PRESIDENT'S BUDGET DOES: MIDDLE CLASS ECONOMICS FOR THE 21ST CENTURY
In last month's State of the Union, the President laid out his vision for middle class economics: restoring the link between hard work and opportunity, and ensuring that every American has the chance to share in the benefits of economic growth. To achieve this, the Budget invests in helping working families make their paychecks go further, preparing hardworking Americans to earn higher wages, and creating the infrastructure that allows businesses to thrive and create good, high-paying jobs.
Helping Middle-Class Families Get Ahead
Middle class economics means ensuring that all Americans have the opportunity to succeed in our global economy and all working families can afford the cornerstones of economic security: child care, college, health care, a home, and retirement. The Budget supports working families by reforming the tax code to help middle-class families get ahead, tripling the child care tax credit, expanding child care assistance, encouraging state paid leave initiatives, ensuring access to quality, affordable health care, making two years of community college tuition-free for responsible students, bolstering job training so it leads to careers, expanding access to child care and early education, supporting and rewarding work, and helping families save for retirement.
Improving Access to High-Quality Child Care and Early Education – High-quality child care and early education for young children serves the important functions of supporting parents in the workforce and helping support healthy child development and school readiness. The Budget aims to ensure that children have access to high quality learning starting at birth, making several key investments:
Expands access to quality, affordable child care. The Budget proposes a historic investment in child care to ensure that quality, affordable care is available to all eligible low- and moderate-income working families with young children, as opposed to the small share of children who receive this help today. This proposal will expand access to high-quality care for more than 1.1 million additional children under age four by 2025 and help States build a supply of quality care that families can access.