New Orleans a Cultural Destination for Every Holiday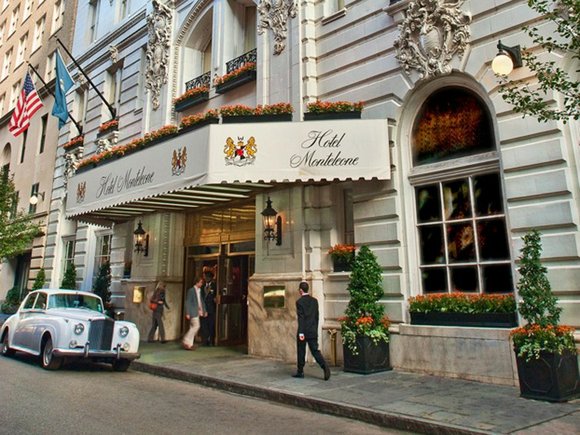 New Orleans, Nawlins, NOLA, or The Big Easy are synonymous with cultural and holiday traditions. It seems like every time I visit the Bayou "city that never sleeps", I come back home with a little more to tickle my fancy. Being in New Orleans during the holidays was a joyous occasion where everyone was in the holiday spirit to let "the good times roll".

During my trip, I learned about Réveillon, which is a special dinner with French roots. It's a long dinner or party that is held on evenings preceding Christmas and New Years Day. Many of the food choices are derived from French delicacies such as: quail, duck, lobster, oysters, escargots or foie gras. Most of your highly recognized restaurants in the city create their own menu to satisfy this holiday tradition.

Transportation
Visitors must take advantage of the private car service from Limousine Livery. I felt like royalty where why my driver has been the personal chauffeur for Mariah Carey and our hometown favorite Kelly Rowland.

Hotel
Can I say spoiled from the southern hospitality of the doorman and concierge before I entered the Hotel Monteleone. The Hotel Monteleone is a luxury French Quarter hotel that has been a historic and literary landmark dating back 125 years. This property was family owned since the very start and is iconic to the New Orleans French Quarter. This luxurious domain is distinctive in her architecture and has superb service and accommodations. At this New Orleans hotel you'll find history around every corner. www.hotelmonteleone.com
Twitter: @hotelmonteleone.

Libations
You can never to wrong with a great cocktail, beautiful people, and ambiance at The Columns Hotel. The Columns Hotel was once a private home in the Garden District, with stately 19th century architecture with its sweeping porch and white columns. This work of art and happy hour melting pot is listed in the National Register of Historic Places.
Twitter: @ColumnsHotel
Another place for a traditional cocktail is Galatoire's 33. Galatoire's 33 has rich traditions to make festive holiday cocktails, and is the latest spin-off of the 105-year-old grand dame of French Quarter dining. Ladies and gentleman make sure your attire is on point before you enter. www.galatoires33barandsteak.com
Twitter: @Galatoires_NO
Holiday/Culture
Luna Fête, Gallier Hall in Lafayette Square
LUNA (Light Up NOLA Arts) Fête is a visionary initiative by the Arts Council of New Orleans to utilize local iconic architecture and merge contemporary light, sound installation, motion graphics, and video-mapping practices to create artistic large-scale outdoor light installations to celebrate the holiday season in New Orleans.

Garden District Walking Tour
Also known as the "American Sector', of New Orleans. The Garden District is recognized by its stately early 20th century homes with sprawling front porches and antebellum columns. Make sure you have your walking shoes and camera ready for "selfies" in front of the family homes of Eli and Peyton Manning, John Goodman, and Sandra Bullock
Twitter: @BigEasyTours
St. Louis Cathedral
We got into the holiday spirit at the St. Louis Cathedral, one of New Orleans' most notable landmarks in Jackson Square. Famed trumpeter Leroy Jones and his orchestra jazzed up Christmas carols with New Orleans flair. (Fun fact: St. Louis Cathedral is the oldest continuously open cathedral in the U.S.) www.archdiocese-no.org