The unvaccinated, by the numbers
Willie Grace | 2/3/2015, 6:29 p.m. | Updated on 2/3/2015, 6:30 p.m.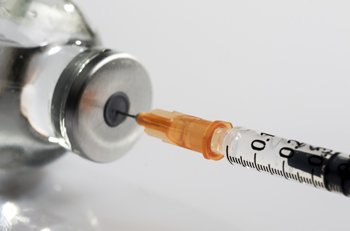 (CNN) -- They're a relatively small group of parents in a big country. But their decision not to vaccinate their children can have a profound impact on public health.
Opponents of vaccines against diseases like measles are simply on the "wrong side," CNN chief medical correspondent Dr. Sanjay Gupta says.
Just how many people are we talking about, and what do we know about them as a group?
Here's a look at some key numbers.
How many children are unvaccinated?
According to the CDC, in the United States:
• 95% of children in kindergarten have had vaccines for preventable diseases, including two doses of the measles, mumps, and rubella (MMR) vaccine. But that figure is not spread evenly across the country.
• 82% of children in Colorado have had the two-dose MMR vaccine that doctors say is necessary. In Mississippi, virtually all children in kindergarten (99.7%) are vaccinated.
• 26 states have not reported meeting a government target of 95% coverage for MMR.
Different states, different laws
The differences stem from varying laws over when exemptions are allowed.
The National Conference of State Legislatures reports:
• 48 states and the District of Columbia allow religious exemptions from vaccines
• 20 states allow philosophical exemptions.
Even within states that have high exemption rates, "vaccination exemptions have been shown to cluster geographically, so vaccine-preventable disease outbreaks can still occur where unvaccinated persons cluster in schools and communities," the CDC says.
Medical exemptions are rare
Because of health complications, some children should not be vaccinated, doctors say. These children are also one of the biggest reasons vaccination is so important. Those unvaccinated can carry the disease and infect vulnerable children.
Families with medical exemptions make up a small portion of those who don't vaccinate.
The CDC reports:
• In California, there were about 1,000 medical exemptions in the 2013-2014 school year, and more than 17,000 philosophical exemptions.
• Florida had less than 800 medical exemptions and about 4,000 religious exemptions. Florida does not allow philosophical exemptions.
• Mississippi and West Virginia do not allow religious or philosophical exemptions, and they reported only about 50 medical exemptions combined.
Biggest reasons parents opt out
Why do some parents opt out? They're more likely to have vaccine safety concerns and to "perceive fewer benefits associated with vaccines," a study found -- despite the scientific evidence and debunking of a study that suggested vaccines could trigger autism.
Most of these parents do believe vaccines are necessary to protect the health of their children. But many also believe their children could suffer from the vaccines themselves.
The study was published by Public Health Reports, the official journal of the U.S. Public Health Service, in 2011. It found that among parents who delay and refuse vaccines:
• 70% say they believe the vaccines are necessary to protect the health of their children (compared with 96% of parents who vaccinate)
• 63% say they fear their children could have serious side effects (compared with 31% of parents who vaccinate).