Courtney B. Vance To Portray Johnnie Cochran in 'American Crime Story: The People v. O.J. Simpson'
Willie Grace | 2/10/2015, 6:59 p.m. | Updated on 2/10/2015, 6:59 p.m.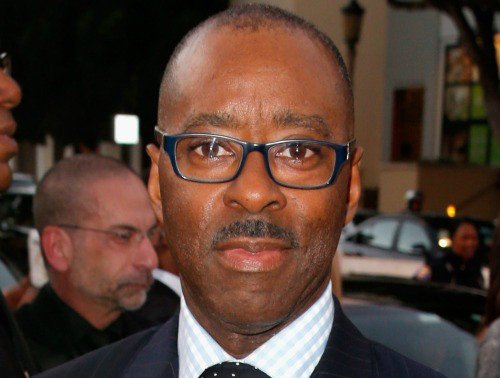 Tony-Award winning actor Courtney B. Vance has signed on to play the late legal maverick Johnnie Cochran in FX's American Crime Story: The People v. O.J. Simpson. TVLine is reporting Vance will star alongside Cuba Gooding Jr, who will portray the disgraced football legend with American Horror Story's Sarah Paulson getting her curly perm on as prosecutor Marcia Clark. Based on Jeffrey Toobin's best-selling book, The Run of His Life: The People V. O.J. Simpson, the first season of the upcoming anthology will zero in on the Simpson murder trial where the hall of famer was charged with and acquitted for killing his wife Nicole Brown Simpson and her friend Ronald Goldman. The 10-episode series will explore the case once dubbed, "The Trial of the Century" from the eyes of lawyers on both sides and examine the crazy behind-the-scene antics by the prosecution and Simpson's legal team.
The show will also feature what the network describes as "how a combination of prosecution confidence, defense wiliness and the Los Angeles police's history with the city's African-American community gave a jury what it needed: reasonable doubt." Rounding out the cast as Simpson's "dream team" are John Travolta as Robert Shapiro, David Schwimmer as Robert Kardashian. Partnering up with Ryan Murphy, who is executive producing the project seems to be a family affair. Vance's wife, Angela Bassett previously worked with Murphy on his series, American Horror Story.
For more information go to http://www.blackamericaweb.com