Jenner Drama Comes At a Pivotal Time For Transgender Rights
Willie Grace | 2/10/2015, 7:05 p.m. | Updated on 2/10/2015, 7:05 p.m.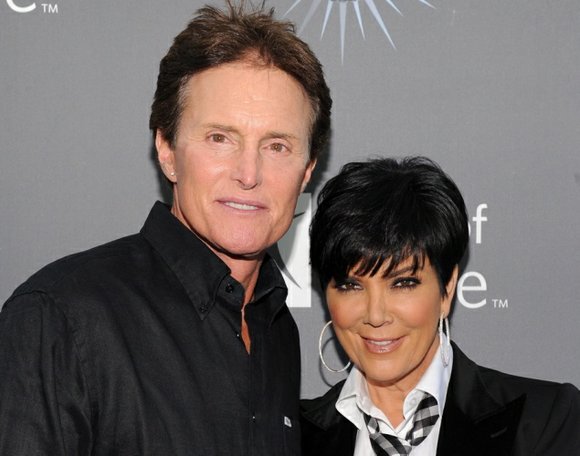 NEW YORK (AP) — Whether or not Olympic legend Bruce Jenner becomes its new champion, the transgender-rights movement is making remarkable strides on many fronts — ranging from mass-media visibility to legal protections. Yet despite the gains, activists say many transgender Americans, far more so than gays and lesbians, remain vulnerable to violence, discrimination and lack of understanding.
"We see transgender rights as the next wave of the work we need to do, after marriage equality," said Katherine Franke, director of Columbia Law School's Center for Gender and Sexuality Law.
"Getting protections on paper is important," she said. "But the day-to-day lives of many transgender people won't be affected — they're unemployed, they're experiencing violence in the streets, in shelters, in schools."
Allyson Robinson, an activist working to end the military's ban on transgender people serving openly, said gains for transgender rights in some areas have triggered a backlash from some religious conservatives who feel they've lost the fight against same-sex marriage.
"Transgender people and their identities and communities are under siege right now on multiple fronts," she said, citing as an example recent bills proposed in state legislatures that would make it illegal for transgender people to use a bathroom that doesn't correspond with their biological gender.
The mix of advancement and adversity forms a backdrop to what promises to be an intriguing melodrama over the coming months regarding Jenner, the 1976 decathlon gold medalist who was featured on Wheaties boxes and more recently has been a real-life stepfather on the reality series "Keeping Up With The Kardashians."
Though Jenner himself has declined public comment, those in his inner circles have not challenged the mounting speculation that he is preparing to live as a woman and perhaps will appear in a new reality series about his transition.
His mother, Esther Jenner, told The Associated Press on Wednesday that she had spoken with her son about his private and public journey.
"He said, 'I want to be honest about my identity and I know this is coming out in the press,'" Esther Jenner said. "He started by saying, 'We need to have a long, serious talk.' I am at peace with what he is and what he's doing."
Among activists and bloggers who focus on lesbian, gay, bisexual and transgender issues, there's widespread sentiment that Jenner alone should dictate the pace and the details of any disclosure he wants to make. Yet there's also keen interest in what sort of impact he might have were he to confirm a transition that would make him arguably the most famous American ever to openly identify as transgender.
Depending on how Jenner's story is presented and received, the revelation that a lauded athlete and member of one of the nation's most visible families is transgender could be comparable to the cultural shifts that accompanied the news that movie star Rock Hudson was gay and died of AIDS-related complications and that basketball great Magic Johnson, a heterosexual, was HIV-positive.
"In the long term, we'd say the disclosures were helpful for the movement to normalize homosexuality and bring better medical attention to AIDS/HIV," Franke said. "When celebrities came out as being members of these communities, it ended up shifting the national narrative."