Former IMF chief Strauss-Kahn admits his approach to sex is 'rougher' than most
Willie Grace | 2/11/2015, 1:13 p.m. | Updated on 2/11/2015, 1:13 p.m.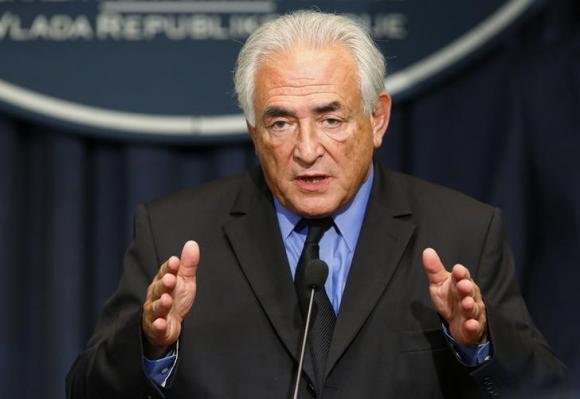 LILLE, France (CNN) -- Former International Monetary Fund chief Dominique Strauss-Kahn conceded Wednesday that his approach to sex is rougher than that of most men, as he took the stand for a second day in his trial in France on aggravated pimping charges.
His words followed testimony from two sex workers about his behavior at sex parties he's accused of organizing or encouraging in Europe and the United States. He denies knowing that the women involved in the parties were prostitutes.
One, named only as Mounia R., told the court in the northern French city of Lille that Strauss-Kahn had "brutal" sexual relations with her and must have known she was being paid.
A second, named as Jade, told the court Wednesday that she had been subjected to an "unsolicited" sexual act by Strauss-Kahn -- who's commonly known in France by his initials, DSK -- after going to a party at the Tantra sex club in Belgium.
"Through this trial, I am discovering that my sexuality is perhaps rougher than most men's sexuality. If some women don't like it, it's their right. But my behavior is the same with all women," Strauss-Kahn said.
Strauss-Kahn, who was married to French TV journalist Anne Sinclair until their divorce in 2013, has never denied that he took part in the parties.
But the crux of his defense is that he did not know prostitutes were involved.
Both Mounia R. and Jade are plaintiffs in the case.
'A butchery'
Jade told the court she had refused to have sex with Strauss-Kahn at the Tantra club, "because it was a butchery." He was allegedly on a mattress with 40 people.
She later accompanied Strauss-Kahn to his hotel at the request of fellow defendant Fabrice Paszkowski, a businessman friend of the former IMF director, she said.
It was there that she was subjected to the unwanted sexual act, she told the court through tears.
Asked by the judge if she had voiced her refusal, Jade responded that she didn't have time to say anything.
Strauss-Kahn didn't ask and she would have said no had he done so, she said. "Had I been a libertine, he would have asked, this seems obvious," she said, using a term that describes someone who is sexually or morally unrestrained.
Strauss-Kahn on Tuesday denied knowing any of the women at the sex parties were prostitutes, saying he was told by Paszkowski that they were "libertines" who liked sex.
She had previously met Strauss-Kahn at a hotel in Paris, Jade said, when he was the only man surrounded by other women in a bed. He did not speak to her but treated her "like an object, not as a human being."
Asked about Jade's testimony Wednesday, Strauss-Kahn maintained that he didn't know she was a prostitute, although she mentioned to him that she was performing dances in a swinger club for money. The dances were sometimes followed by sexual acts on stage.
Jade later went on a trip to Washington, D.C., as part of a group accompanying Strauss-Kahn, the court heard.