These are the richest filmmakers in Hollywood
Willie Grace | 2/11/2015, 12:53 p.m. | Updated on 2/11/2015, 12:53 p.m.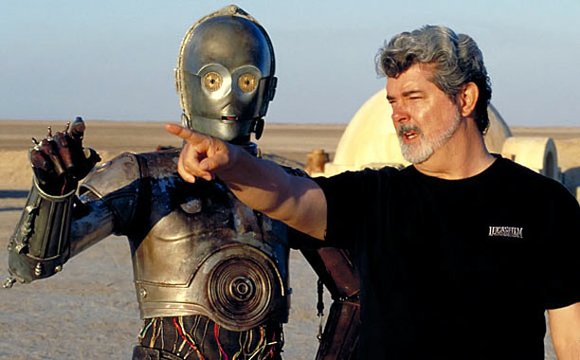 NEW YORK (CNNMoney) -- Of all the awards doled out in Hollywood, being named one of the ten richest in Tinseltown has to be among the best.
Star Wars director George Lucas tops the Hollywood rich list, with a $5.4 billion fortune, according to Wealth-X.
In addition to revenue from the Star Wars franchise, much of Lucas' wealth was amassed from the 2012 sale of his company, LucasFilm, to Disney for $4 billion.
Lucas is followed closely by New Regency Films owner Arnon Milchan, worth an estimated $5.2 billion, and director Steven Spielberg, with a $3.3 billion estimated net worth.
Related: 'American Sniper' now ranks as No. war movie at the box office
The top ten, who control a combined $20 billion, is made up of all white men. Eight out of the ten are over sixty; the other two are in their 40s.
That's fairly consistent with the average profile of billionaires across the world. According to Wealth-X and UBS's "Billionaire Census" report out last year, the typical billionaire is 63 years old and didn't reach the $1 billion threshold until their late forties.
For more information go to http://www.cnn.com