Anne Rice Stands Behind Fifty Shades And Women's Right To Fantasize
Willie Grace | 2/16/2015, 12:41 p.m. | Updated on 2/16/2015, 12:41 p.m.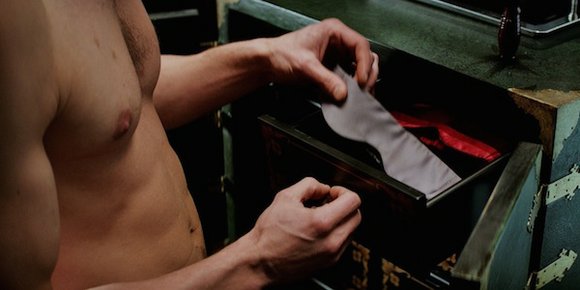 With its release into theaters, Fifty Shades of Grey has once again stirred up controversy for the nature of the lead characters' romantic and sexual relationship, which involves S&M and in general, the rougher side of sex. Some have compared the situation to domestic violence. Celebrated author Anne Rice is not among that group. While The Vampire Chronicles author declares herself an "ardent feminist," she's coming up pro-Fifty and against those who lecture women on their fantasies.
More on "Fifty Shades of Grey" as the movie makes history tonight and stirs up so much controversy. I'm an ardent feminist. I believe completely in the right of women to their own sexual fantasies. I believe in their right to write and read sexual fantasies, and I will always defend them (and men) against efforts to politicize or sanitize or patrol their sexual fantasies. There is inside of each of us a secret place where our desires rule without interference. That secret place is our imagination. Lecturing women on their fantasies, telling them NOT to like "Fifty Shades" because it includes abuse is just as bad, in my opinion, as telling women that "nice girls" don't imagine being kissed, loved, touched, ravaged, swept off their feet. "Nice girls" can imagine anything they want. And in literature, people can write whatever they want. Men have always enjoyed fantasies of being tied up and whipped by dominatrices. They have always had their erotica. They have always found their way to expensive brothels where professional dominatrices act out such rituals for their pleasure. Are women not equal to men? Don't women have the same rights as men? I'm shocked by all the preaching about "Fifty Shades." I stand up for women, for their freedom, for their rights, for their imaginations, their hearts.
The many fans of Fifty Shades of Grey will likely applaud Rice for her support of the book and film, and of people's right to enjoy them. E.L. James' steamy trilogy of novels and the feature adaptation that released this weekend center on a billionaire businessman who introduces a virginal college grad to S&M. As buzz began circulating for the movie leading up to this weekend's release, some have spoken out in protest of the story, believing it to be less about romance and more about violence against women. Rice's recent post makes it clear that she's pro-fantasy and pro-Fifty.
While Anne Rice may be better known for her novels about vampires, including Interview with the Vampire and The Vampire Lestat, the author has delved into the depths of erotica through her Beauty series, beginning with The Claiming of Sleeping Beauty, which tells the story about the fairytale princess's sexual awakening. The series, which presently consists of three books, is being adapted for television. Rice engaged with readers in the comment section of her thread, and from what she said in one comment, it sounds like she's fully prepared for backlash over the content...
We're making a cable series of "Beauty" and you can be sure people will come down on us too, accusing us of all these same "sins."
In another comment, Rice stated:
We're talking about a novel here and a movie. We're not talking about people in real life. I love Agatha Christie. Do you think I support murder?
Those who read books or watch movies and TV shows indulge in all kinds of fictitious scenarios that we wouldn't necessarily partake in in real life. As Rice points out in another comment, the same moral standard people are trying to apply to Fifty Shades isn't applied to other forms of fiction and film. She wants to know why.
It's fascinating to hear the insights of another author on this topic. And she raises some interesting discussion points. Where's the line? Particularly as it relates to sexual fantasies and how they're depicted in film, television or books? Who decides what's acceptable and what isn't? Clearly people are in disagreement about that, but Rice seems to be standing firmly on the side of a woman's right to choose her own fantasies. And given the expected box office haul for Fifty Shades of Grey, many stand with her.
Fifty Shades of Grey is in theaters now.
For more information go to http://www.cinemablend.com