Mud, Blood, Romance: A Compelling Story of War
New novel captures the essence of the human spirit during heady times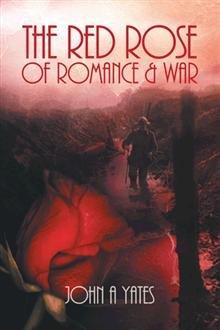 NEWCASTLE, Australia – Where there is no struggle, there is no strength.
In his new book "The Red Rose of Romance and War," author John A. Yates unravels the complications and opportunities of war during the 20th century.
"It can be extremely emotional to delve into the heartbreak and horror soldiers faced," Yates said. "At the same time, war gave soldiers the opportunity to travel and see the world for the first time, and sometimes even fall in love."
The novel follows an Australian soldier's heroic tour of duty in Europe during World War I until trench foot brings his service to an abrupt halt.
After reclaiming life in the rural bush in Australia, the protagonist is called back to duty during World War II.
Yates is the son of a World War I veteran and nurse, a wartime romance that inspired his novel. He draws on his father's experiences as an Australian soldier to write a fresh perspective on war and its effects.
"The Red Rose of Romance and War" shows readers the balance between spirit, heroism, hardship, romance and adventure.
About the author
John A. Yates is a director of a packaging company in Newcastle, Australia. He is the son of a World War I veteran, which inspires his writing. Yates has three children and seven grandchildren. This is his first book to be published.
Get your copy online at Amazon, Barnes & Noble and Balboa Press