Blockbuster Concert Celebrates Most Well Know Film Scores of the Past 30 Years
Michael Krajewski leads the orchestra in the last concert of the 2014-15 Sugar Land Series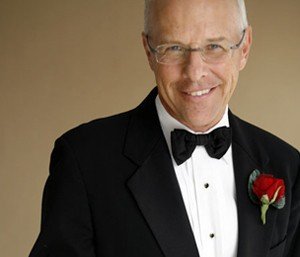 HOUSTON (February 17, 2015) – Principal POPS Conductor Michael Krajewski leads the Houston Symphony in a concert featuring the sounds of some of the greatest motion picture scores of the last three decades.
From the uplifting Forrest Gump and epic Titanic, to the fantastical Pirates of the Caribbean and The Lord of the Rings, audiences will re-live some of the most iconic music ever heard in the big screen from composers James Horner, Hans Zimmer, Danny Elfman and John Williams. The concert weekend opens at Sugar Land Baptist Church on Thursday, March 5, and continues with performances at Jones Hall on March 6-8.
For more information or to purchase tickets, visit houstonsymphony.org or call the Houston Symphony Patron Services Center at (713) 224-7575, Monday – Saturday, 10 a.m. to 6 p.m.
Blockbuster Film Scores
Thursday, March 5, 2015, 8:00pm (Sugar Land Baptist Church)
Friday, March 6, 2015, 8:00pm
Saturday, March 7, 2015, 8:00pm
Sunday, March 8, 2015, 7:30pm
Michael Krajewski, conductor
Jones Hall
615 Louisiana St.
Houston, TX 77002
Tickets from $24

About Michael Krajewski
Known for his entertaining programs and clever humor, Michael Krajewski is a much sought after conductor of symphonic pops. He is Music Director of The Philly Pops and Principal Pops Conductor of the Houston, Atlanta and Jacksonville Symphonies.
As a guest conductor Michael has performed with the Cleveland and Philadelphia Orchestras; the Boston and Cincinnati Pops; the San Francisco, Baltimore, Detroit, Indianapolis, Seattle, Dallas, St. Louis, Pittsburgh and National Symphonies, and numerous other orchestras across the United States. In Canada he has led Ottawa's National Arts Centre Orchestra, the Toronto Symphony Orchestra, Calgary Philharmonic, and the Edmonton, Winnipeg and Kitchener-Waterloo Symphonies. Other international appearances include performances in Dublin and Belfast with the Ulster Orchestra as well as performances with the Hong Kong Philharmonic, Malaysian Philharmonic Orchestra, the Iceland Symphony Orchestra and this season's debut with Spain's Bilbao Symphony Orchestra.
Michael is the conductor of the video Silver Screen Serenade with violinist Jenny Oaks Baker that aired worldwide on BYU Broadcasting. On recording he has led the Houston Symphony on two holiday albums: Glad Tidings and Christmas Festival. In 2014/2015 Michael will be conducting his original Sounds of Simon & Garfunkel program all over North America featuring national touring artists AJ Swearingen and Jonathan Beedle. Michael's other collaborative programs have included such artists as flutist James Galway, mezzo Marilyn Horne, pianist Alicia de Larrocha, guitarist Angel Romero, and pop artists Jason Alexander, Roberta Flack, Judy Collins, Art Garfunkel, Wynonna Judd, Kenny Loggins, Ben Folds, Doc Severinsen, Patti Austin, Sandi Patty, Ann Hampton Callaway, Chicago, the Preservation Hall Jazz Band, The Chieftains, Pink Martini, Rockapella, Cirque de la Symphonie, Classical Mystery Tour, Big Bad Voodoo Daddy and The Midtown Men.
With degrees from Wayne State University in Detroit and the University of Cincinnati College-Conservatory of Music, Michael furthered his training at the Pierre Monteux Domaine School for Conductors. He was a Dorati Fellowship Conductor with the Detroit Symphony and later served as that orchestra's assistant conductor. He was resident conductor of the Florida Symphony and for eleven years served as music director of the Modesto Symphony Orchestra. Michael lives in Orlando, Florida with his wife Darcy. When not conducting he enjoys travel, photography and solving crossword puzzles.
About Houston Symphony
During the 2014-15 season, the Houston Symphony enters its second century as one of America's leading orchestras with a full complement of concert, community, education, touring and recording activities. This season also marks the inaugural year for new Music Director Andrés Orozco- Estrada. The Houston Symphony is one of the oldest performing arts organizations in Texas whose inaugural performance was held at The Majestic Theater in downtown Houston on June 21, 1913. Today, with an annual operating budget of $29 million, the full-time ensemble of 87 professional musicians is the largest performing arts organization in Houston, presenting more than 286 performances for 300,000 people, including 82,000 children, annually. For tickets and more information, please visit www.houstonsymphony.org or call (713) 224-7575.