Hollywood's leading women fight back
Willie Grace | 2/20/2015, 2:05 p.m. | Updated on 2/20/2015, 2:05 p.m.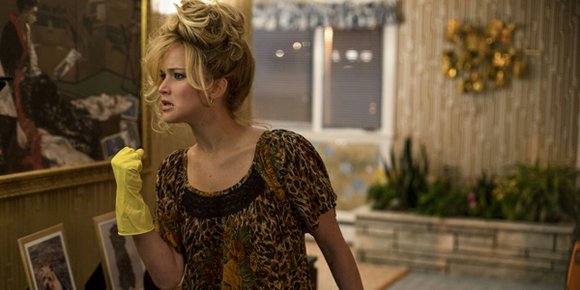 (CNN) -- At the 2014 Academy Awards, Best Actress winner Cate Blanchett railed at Hollywood's predilection for male-centric filmmaking, sparking a debate about women in film that sent ripples throughout the industry.
After thanking her distributors for their bravery she turned on "those of us in the industry who are still foolishly clinging to the idea that female films with women at the center are niche experiences. They are not. Audiences want to see them and, in fact, they earn money."
Hollywood, long perceived as a coterie of old white men, left the event with its wrist slapped, shamed by a guest at its own party.
A year on, has anything changed?
A recent report from the Center for the Study of Women in Television and Film has recorded a dearth of female-driven features, with actresses making up only 12% of protagonists in 2014's top-grossing films.
This was despite such films earning a large share of total box office -- spearheaded by Jennifer Lawrence, 'The Hunger Games: Mockingjay - Part 1' was the top-grossing film in the U.S. last year with $334 million.
But such leading parts are few and far between. In fact, data suggests the number of female starring roles is decreasing, falling 3% since 2013 and down 4% on 2002.
Author of the study, Dr Martha Lauzen, told Variety that "there is a growing disconnect or gap between what we might perceive as being the current status of women in film and their actual status... A few high-profile cases can skew our thinking."
Lead actresses are even missing out in films directed by women. Last year female protagonists starred in only 39% of such films, whilst those directed by men registered at a meager 4%.
Dr Lauzen pointed the finger of blame at those off-screen. "We need to have greater diversity behind the scenes if this is going to change."
Digesting this year's Oscar nominations
Among the 57 films nominated at this year's Oscars, 15 have out-and-out female leads -- that being, a film told from the lead actress' perspective. Representing 26% of the total nominees, this percentage is far higher than Hollywood's output last year.
However, among these 15 films there are 11 foreign films, shorts, animations and documentaries, demonstrating how leading actresses are often left on the periphery when it comes to major Hollywood features.
There are no female-driven stories among the eight films vying for Best Picture; so too in both adapted and original screenplay categories.
It must also be noted that behind the lens the Best Director category is an all-male affair for the fifth successive year, despite strong offerings from Ava DuVernay ('Selma'), Angelina Jolie ('Unbroken'), Amma Asante ('Belle'), Jennifer Kent ('The Babadook') and Gillian Robespierre ('Obvious Child').
For Hollywood's female protagonists, recognition this year has almost entirely been limited to acting categories with a mandatory female presence.
Six Oscar contenders
This year Julianne Moore is seen by many as a shoo-in for Best Actress, with critics and medical experts united in praise for her "shockingly accurate" portrayal in 'Still Alice' of a woman coping with early-onset dementia.