White House Honors Historically Black Col leges and Universities "Champions of Change "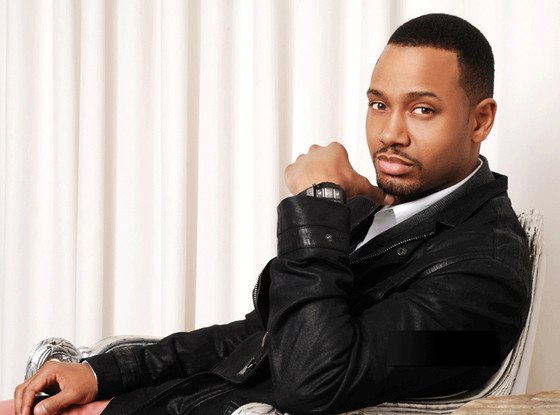 WASHINGTON, DC – On February 24, the White House will recognize faculty and staff members at Historically Black Colleges and Universities (HBCUs) as "Champions of Change" who are finding success promoting college completion and success. These leaders have worked with students, families, and policymakers to build pathways to graduation at their respective institutions. The event will feature a panel discussion moderated by actor and E! News Co-Host, Terrence Jenkins, remarks from Senior Advisor to the President Valerie Jarrett and U.S. Secretary of Transportation Anthony Foxx.
The Champions of Change program was created as an opportunity for the White House to feature individuals doing extraordinary things to empower and inspire members of their communities. The event is closed to press but will be live streamed on the White House website. To watch this event live, visit >www.whitehouse.gov/live< on February 24, at 10:00AM. To learn more about the White House Champions of Change program, visit >www.whitehouse.gov/champions<. Follow the conversation at #HBCUchamps.
A. Deloris Alexander, Ph.D., Auburn Alabama
A. Deloris Alexander, Ph.D., serves as Director of the Integrative Biosciences PhD Program at Tuskegee University. This program facilitates the progression of talented, motivated students from the collegiate through doctorate level to careers in the professorate and other areas. A second-generation college graduate and the second person in her family to receive a PhD degree, Dr. Alexander is also a collaborator on several federally-funded projects involving graduate and undergraduate education, especially initiatives meant to increase access to education for socioeconomically-deprived students. She also leads programs designed to increase both diversity and America's competitiveness in Science, Technology, Engineering, and Mathematics (STEM) fields.
Abayomi Ajayi-Majebi, Ph.D., PE, Wilberforce, Ohio
Dr. Abayomi Ajayi-Majebi, serves as a Professor of Manufacturing Engineering and Past Chairman of the Manufacturing Engineering Department undergraduate program at Central State University (CSU). Over the past 30 years, he has supported hundreds of CSU Manufacturing Engineers, CSU STEM students, and CSU graduates, leading to their gainful employment in the U.S. and around the world.
Frank A. James, Little Rock, Arkansas
Frank James is a Professor of Mathematics at Philander Smith College a small Methodist institution located in Little Rock, Arkansas. He was the Vice President for Academic Affairs at Philander Smith College from 2006-2013. He also serves as the Principal Investigator for a National Science Foundation (NSF) Implementation Grant [2012-2017]. He mentors students interested in becoming Engineers through a 3/2 joint MOU with the University of Arkansas and Philander Smith College.
Freddie T. Vaughns, Ph.D., Bowie, Maryland
Freddie T. Vaughns, Ph.D., currently serves as Assistant Vice President of Academic Affairs for Bowie State University, one of the oldest historically black universities in the nation and the oldest in the state of Maryland. In his capacity he works with and advises the Provost on student concerns ranging from academic difficulties to retention and graduation efforts. Also, he is tenured faculty in the Child and Adolescent Studies program, preparing graduates to make significant contributions in the global community.
Gregory Goins, Ph.D., Greensboro, North Carolina
Dr. Goinsis an Associate Professor of Biology at North Carolina A&T State University where he organized the Integrative Biomathematical Learning and Empowerment Network for Diversity (iBLEND). The iBLEND initiative represents a partnership between faculty mentors from various science, mathematics, and engineering disciplines working together to retain undergraduates in Science, Technology, Engineering and Mathematics (STEM). In addition, iBLEND mentors help students prepare for future post-graduate opportunities and careers primarily at the interface between biology and mathematics. Since 2010, over 100 undergraduates from North Carolina A&T State University have completed research internships collaborating with iBLEND.