White House Honors Historically Black Col leges and Universities "Champions of Change "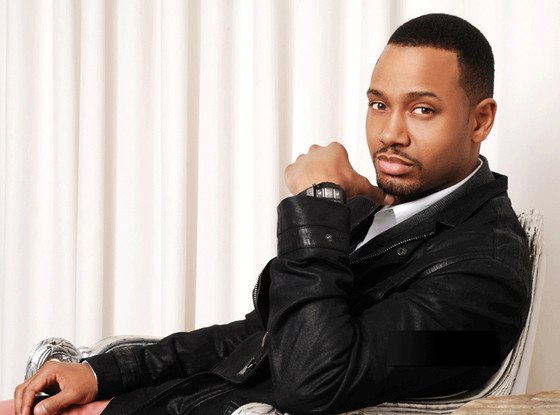 WASHINGTON, DC – On February 24, the White House will recognize faculty and staff members at Historically Black Colleges and Universities (HBCUs) as "Champions of Change" who are finding success promoting college completion and success. These leaders have worked with students, families, and policymakers to build pathways to graduation at their respective institutions. The event will feature a panel discussion moderated by actor and E! News Co-Host, Terrence Jenkins, remarks from Senior Advisor to the President Valerie Jarrett and U.S. Secretary of Transportation Anthony Foxx.
The Champions of Change program was created as an opportunity for the White House to feature individuals doing extraordinary things to empower and inspire members of their communities. The event is closed to press but will be live streamed on the White House website. To watch this event live, visit >www.whitehouse.gov/live< on February 24, at 10:00AM. To learn more about the White House Champions of Change program, visit >www.whitehouse.gov/champions<. Follow the conversation at #HBCUchamps.
A. Deloris Alexander, Ph.D., Auburn Alabama
A. Deloris Alexander, Ph.D., serves as Director of the Integrative Biosciences PhD Program at Tuskegee University. This program facilitates the progression of talented, motivated students from the collegiate through doctorate level to careers in the professorate and other areas. A second-generation college graduate and the second person in her family to receive a PhD degree, Dr. Alexander is also a collaborator on several federally-funded projects involving graduate and undergraduate education, especially initiatives meant to increase access to education for socioeconomically-deprived students. She also leads programs designed to increase both diversity and America's competitiveness in Science, Technology, Engineering, and Mathematics (STEM) fields.
Abayomi Ajayi-Majebi, Ph.D., PE, Wilberforce, Ohio
Dr. Abayomi Ajayi-Majebi, serves as a Professor of Manufacturing Engineering and Past Chairman of the Manufacturing Engineering Department undergraduate program at Central State University (CSU). Over the past 30 years, he has supported hundreds of CSU Manufacturing Engineers, CSU STEM students, and CSU graduates, leading to their gainful employment in the U.S. and around the world.
Frank A. James, Little Rock, Arkansas
Frank James is a Professor of Mathematics at Philander Smith College a small Methodist institution located in Little Rock, Arkansas. He was the Vice President for Academic Affairs at Philander Smith College from 2006-2013. He also serves as the Principal Investigator for a National Science Foundation (NSF) Implementation Grant [2012-2017]. He mentors students interested in becoming Engineers through a 3/2 joint MOU with the University of Arkansas and Philander Smith College.
Freddie T. Vaughns, Ph.D., Bowie, Maryland
Freddie T. Vaughns, Ph.D., currently serves as Assistant Vice President of Academic Affairs for Bowie State University, one of the oldest historically black universities in the nation and the oldest in the state of Maryland. In his capacity he works with and advises the Provost on student concerns ranging from academic difficulties to retention and graduation efforts. Also, he is tenured faculty in the Child and Adolescent Studies program, preparing graduates to make significant contributions in the global community.
Gregory Goins, Ph.D., Greensboro, North Carolina
Dr. Goinsis an Associate Professor of Biology at North Carolina A&T State University where he organized the Integrative Biomathematical Learning and Empowerment Network for Diversity (iBLEND). The iBLEND initiative represents a partnership between faculty mentors from various science, mathematics, and engineering disciplines working together to retain undergraduates in Science, Technology, Engineering and Mathematics (STEM). In addition, iBLEND mentors help students prepare for future post-graduate opportunities and careers primarily at the interface between biology and mathematics. Since 2010, over 100 undergraduates from North Carolina A&T State University have completed research internships collaborating with iBLEND.
Herbert W. Thompson, Ph.D., Daytona Beach, Florida
Dr. Herbert W. Thompson is a tenured professor of Biology and Dean of the College of Science, Engineering, and Mathematics (CSEM) at Bethune-Cookman University in Daytona Beach, Florida. Under Dr. Thompson's leadership, the CSEM, which is organized into five departments offering curricula for Baccalaureate Degrees, recently assessed each program to insure that graduates have the knowledge to solve real world problems. A strong student advocate, Dr. Thompson continues to mentor students and faculty. Over the years he has guided many to careers in medicine, STEM research and STEM education. Prior to his appointment as Dean, he served as Chair of the Department of Biology and Project Director of the Health Careers Opportunity Program at Bethune-Cookman.
J.K. Haynes, Atlanta, Georgia
J.K. Haynes is the David Packard Professor of Science and Dean of Science and Mathematics at Morehouse College, in Atlanta, Georgia. For over 36 years, he has served as a research scientist, professor and administrator at the College. During this time, he has led numerous efforts to enrich the curriculum and to provide engaging extra-curricula experiences for STEM students as well as to increase the number of STEM graduates of the College.
R. Rennae Elliott, Ph.D., Huntsville, Alabama
R. Rennae Elliott, Ph.D., currently serves as the Chairperson and an Associate Professor of the Communication Department at Oakwood University in Huntsville, AL. In addition to classroom teaching and academic advising, Dr. Elliott serves as coach of Oakwood's Honda Campus All Star Challenge (HCASC) team, a post she's held for over 17 years. Influenced by her mentoring and advising, the team has won two championships and placed in the top four on five occasions. In 2014, HCASC named her Coach of the Year. Dr. Elliott's committee posts include the University's Quality Enhancement Plan, Rank and Continuous Appointment, and the Dean's Council.
Robert A. Johnson, Jr., Ph.D, Princess Anne, Maryland
Robert A. Johnson, Jr., Ph.D. serves as the Chair of the Department of Mathematics and Computer Science at the University of Maryland Eastern Shore (UMES) in Princess Anne, Maryland. UMES is a Historically Black College and University (HBCU) and 1890 Land Grant Institution dedicated to providing educational programs for aspiring students. Dr. Johnson has centered his professional efforts on identifying, securing, and establishing resources that create awareness and stimulate interests in the vast opportunities that exist in the Science, Technology, Engineering and Mathematics (STEM) fields. He and a team of faculty members have secured over $3,000,000 in federal, state, and industry funds to aid students in completing financial obligations related to collegiate study, gateway course completion, completing intense research projects, and matriculation to graduation. In addition, Dr. Johnson served, from 1999-2009, as the Director of the UMES Summer Transportation Institute, supported through funds provided from the U.S. Department of Transportation/Federal Highway Administration. The program assisted over 200 high school students in honing essential academic and social skills necessary for successful entry into collegiate environments and matriculation through STEM disciplines.
Tanya V. Rush, Baltimore, Maryland
Tanya V. Rush, serves as the Associate Vice President for Student Affairs at Morgan State University in Baltimore, Maryland. Representing the Vice President in various capacities and special projects, her primary responsibilities include oversight for the Division's fiscal affairs and providing direct oversight to the directors of the University Health Center, Student Center/Student Activities, and the University Chapel. Always willing to serve, Tanya volunteers her time with numerous university committees and worthwhile community activities. But her greatest joy is her service to students, undergraduate and graduate. She is student-centered, dedicated to student development and success - academically, personally and professionally.
Tommie "Tonea" Stewart, Ph.D., Montgomery, Alabama
Dr. Tommie "Tonea" Stewart is a native of Greenwood, Mississippi and is a child of the civil rights movement. She is a professional actress; motivational speaker, theatre director, national museum exhibit director, tenured professor, and Dean of the College of Visual and Performing Arts at Alabama State University. Dean Stewart is a graduate of Jackson State University (B.S.), the University of California at Santa Barbara (M.A.), and Florida State University with a Ph.D. in Theatre. Stewart was the first African American female to receive a doctorate from the FSU school of Theatre and the first McKnight Doctoral Fellow in Theatre Arts. She is a New York World Festival Gold Medal Award winner for the narration of Public Radio International's series "Remembering Slavery." She holds four honorary doctorates degrees and is a life member of the NAACP, Southern Christian Leadership Conference (SCLC), and Zeta Phi Beta Sorority.
For more information, visit www.whitehouse.gov