Independent Spirit Awards 2015: 'Birdman' edges out 'Boyhood'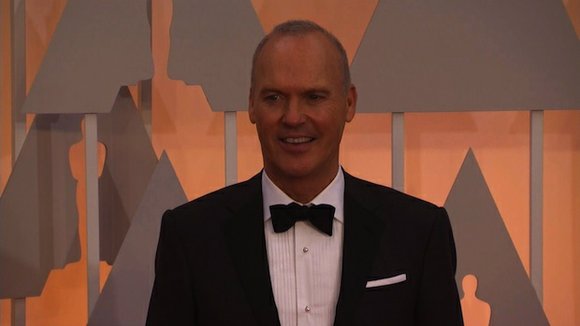 Greg Kilday
The Hollywood Reporter
(CNN) -- In the ongoing, seesawing awards season battle between "Birdman" and "Boyhood," Birdman flew highest at Saturday's 30th annual Film Independent Spirit Awards as it was crowned best film.
Birdman laid claim to three awards, including best actor, which went to Michael Keaton, and best cinematography, which was presented to Emmanuel Lubezki.
But, in something of a semi-split decision, "Boyhood's" Richard Linklater was the victor in the best directing competition, and his film also earned Patricia Arquette the best supporting actress award.
"I think all these films were an act of love and I feel so proud and so emotional to be here tonight with you," "Birdman" director Alejandro Inarritu said, as he accepted the top honors for his film about a movie actor trying to redeem himself by taking to the stage.
Julianne Moore was hailed as best actress for her performance as a woman with early-onset Alzheimer's in "Still Alice." "I was lucky enough to come in at the beginning of the independent film movement, and it's really shaped my life and my career," she said. She reserved most of her thanks for the movie's directors, Richard Glatzer and Wash Westmoreland.
"This film is their accomplishment," she said.
Before getting serious as he accepted his award as best actor for "Birdman," Keaton observed that given how much time he and his fellow nominees have spent before the cameras this award season, "I think we'd all be amiss if we didn't take a moment to thank Narcissus right now." And, then, after lavishing praise on Inarritu, he said of "Birdman," "This is bold cinema. This is a game changer."
Arquette was named best supporting actress for playing the resilient mom in "Boyhood" as the awards, held in a tent by the beach in Santa Monica, kicked off Saturday afternoon.
"I've made a lot of independent films, but I've never been invited to this party before," she said as she took the podium. She made a special point of thanking the movie's distributor, IFC Films, and its president Jonathan Sehring, saying, "There should be an award at this awards ceremony for distributors."
J.K. Simmons -- who, like Moore and Arquette, is considered an Oscar favorite -- was called to the stage later in the proceedings to accept the award for best supporting actor for his tyrannical music teacher in "Whiplash."
"It occurs to me that I've been ridiculously blessed in my life," he said, "particularly this year with all this lovely attention."
While Linklater was not in attendance when he was named best director for "Boyhood," Ethan Hawke, who stars in the film, accepted on his behalf.
"I've made eight movies with him and he's been my friend for 20 years, and there's no community he's prouder to be a part of than this one," Hawke testified, calling the 12-years-in-the-making movie a flare gun "for anybody who has a radical vision."