Black Police Officer Releases New Book, "Knowledge is Power: What Everyone Should Know About the Police"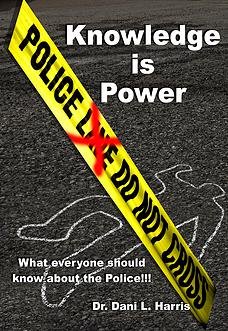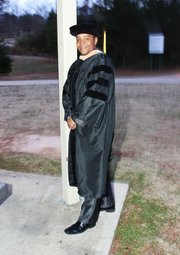 Nationwide (BlackNews.com) -- Dr. Dani Lee Harris is a black, intersex, police officer who brings a unique perspective of law enforcement to the world. Harris' new book, entitled Knowledge is Power: What Everyone Should Know About the Police, is the first book written in light of recent issues with law enforcement today. This book answers many questions that are common today.
What would a black officer do in the same situation that is in the news today? How do you survive an encounter with the police on a car stop? Why don't police officers shoot people in the arms and legs to stop them? How to interact with the police if you feel like you are being racially profiled? Do police officers have quotas to follow? How do communities move past the anger and fight injustices intelligently? What are your Constitutional rights in America?
Specific and common scenarios are dissected and explained in detail with input from black and white officers from around the country. Scenarios include being stopped on the streets, finding out if you have a warrant for your arrest. Understanding driving under the influence, vehicle stops, and your rights as it pertains to personal and vehicle searches, and so much more, this book is sure to educate, open discussion and be explosive on the topic of American police today.
Book Details:
Knowledge is Power: What Everyone Should Know About the Police
By Dr. Dani Lee Harris, DBA
Publication date: March 1, 2015
Categories: Police/ Community/ Law/ Self-help
ISBN -13: 978-1508475538
For more details and/or to purchase the book, visit www.drdanileeharris.org