Damon Wayans Comedy Tour Sidelined From Diabetes
Willie Grace | 2/24/2015, 1:49 p.m. | Updated on 2/24/2015, 1:49 p.m.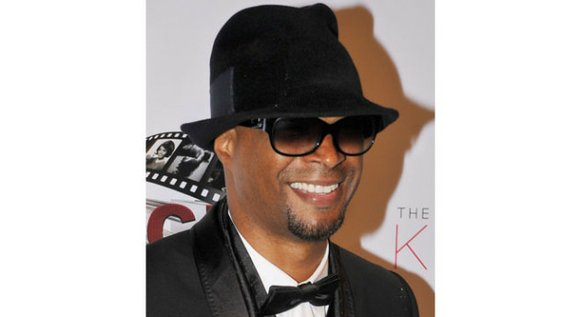 Damon Wayans is a funny guy, but he's got a serious health problem keeping him from honoring multiple tour dates.
TMZ.com reports the comedian's ongoing battle with Type 2 diabetes has resulted in him postponing various stops on his tour. Wayans was set to perform Saturday (Feb. 21) in Missouri, but sources close to the entertainer told the site that he is unable to fly right now because of his diabetes.
Saturday's situation comes amid the Kansas City Improv receiving word that Wayans wouldn't be able to perform Tuesday (Feb. 24) at the venue. Sources with TMZ reveal that more cancellations from Wayans are on the horizon. As it stands now, the funnyman has already called off a six-show engagement that was scheduled for Buffalo next month.
TMZ notes that while Wayans will attempt to perform at shows if they're close enough for him to drive from Los Angeles, any out-of-state gigs are being put on hold until his health improves.
Diabetes.org lists Type 2 diabetes as the most common form of diabetes. Those who have type 2 diabetes are not able to use the insulin in their body properly. Although the pancreas initially handles this by making extra insulin, over time it is unable to keep up and make enough insulin to keep blood glucose levels normal.
"Type 2 diabetes is more common in African-Americans as well as Latinos, Native Americans and Asian Americans/Pacific Islanders as well as the aged population," according to diabetes.org. Wayans was diagnosed with type 2 diabetes in 2013.
For more information http://www.blackamericaweb.com.com