Attorney General nominee Loretta Lynch gets GOP Support, headed toward confirmation vote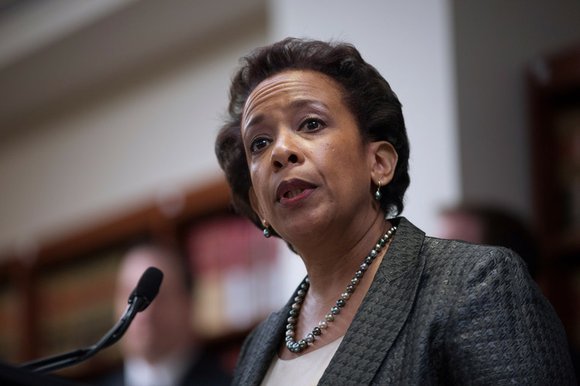 WASHINGTON (CNN) -- President Obama's nominee to be attorney general cleared a key hurdle on her way to confirmation Thursday, gaining support from three Republicans.
The Senate Judiciary Committee voted 12-8 to move Loretta Lynch's nomination to the full Senate floor for a vote.
Three Republicans, Sen. Jeff Flake of Arizona, Orrin Hatch of Utah and Lindsey Graham of South Carolina, voted with Democrats in favor of Lynch despite concerns among some Republican members about her willingness to act as a sufficient check on the White House.
Texas Sen. Ted Cruz had vocally raised the alarm on Lynch, especially with regard to the president's controversial immigration policies.
But Lynch, a the two-time US attorney for the Eastern District of New York, was recognized by both members from both parties as a highly-qualified and successful prosecutor.
"I will support Ms. Lynch because I think she's well qualified," said Graham before the committee vote. He went on to call her tough-minded on terrorism. "What I like most about her is she seems to understand the war on terror."
Other Republican members of the committee, including Sens. David Vitter of Louisiana, John Cornyn of Texas and Mike Lee of Utah, joined Cruz in blasting Lynch for her support for President Obama's executive actions on immigration, which they and many in their party view as unconstitutional.
"Ms. Lynch pledged to support executive amnesty saying she found the legal justification reasonable," Cruz said in explaining his opposition.
Sen. Chuck Schumer of New York said the debate over the president's executive action should be left to the judicial branch.
"Let me be crystal clear. The place for this battle is in the courts," he said.
Graham echoed Schumer's view in his remarks. In fact a district judge in Texas has already issued an injunction against the administration, blocking their ability to carry out the executive actions the president announced in November.
Lynch herself was not present for the committee's meeting, but her father Rev. Lorenzo Lynch, a Baptist minister, was in attendance.
For more information go to http://www.cnn.com