H-E-B Primo Picks: Quest for Texas Best Searches For Local Food & Beverage Innovator
Life-changing opportunity for Texas food and beverage creators to win cash and a spot on H-E-B shelves statewide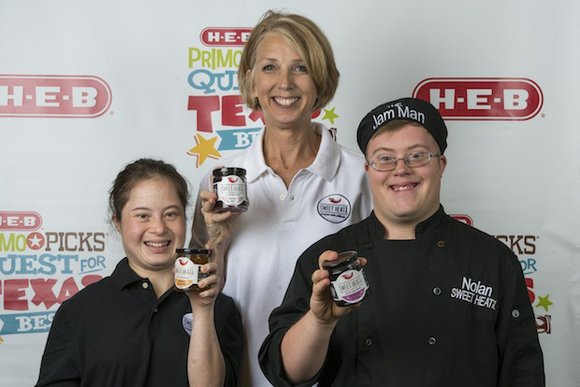 HOUSTON, TX – H-E-B is seeking the state's most creative Texas-based food and beverage manufacturers for the 2015 H-E-B Primo Picks Quest for Texas Best competition. Interested creators may submit their unique product details online at www.heb.com/quest beginning Wednesday, February 25 through Friday, April 14, 2015. Participants will compete for the opportunity to showcase their uniquely Texan products and a chance to win a cash prize and coveted placement in select H-E-B stores throughout the state.
H-E-B's Business Development Managers will determine the top 25 applicants, who will present their products before a panel of judges selected by H-E-B August 12 and 13, 2015. The panel will determine the top four winning products. H-E-B will award the Grand Prize winner $25,000 and the title of "Texas Best" Primo Pick; the first place winner $20,000; the second place winner $15,000; and the third place winner $10,000. Eligible products must not be available in any other large chain or retailer and the vendors must be willing to sell exclusively to H-E-B. Additionally, Texas-based suppliers must also create, produce or co-pack the products in Texas.
H-E-B leaders will visit local chambers of commerce, small business development organizations and business advocacy groups to raise awareness of the product search and contest, and advise potential entrants about product development and best practices for entering their product in the competition February 25-April 14. Cities include: Austin, Beaumont, Corpus Christi, Houston, Laredo, McAllen, Round Rock and San Antonio. To register, please visit www.heb.com/quest.
H-E-B's 2014 Quest for Texas Best competition yielded more than 600 entries from 128 Texas towns. Last year, Concan's Nanette Watson of Frio Farms took home the Grand Prize title and $25,000, for her pure, rich and complex gourmet extracts. Houston's-own Nolan Stilwell of Sweet Heat Jam Company from Katy, Texas was also given the opportunity to be mentored and coached through the process of designing packaging and branding, as well as prepare for mass production and placement on H-E-B's shelves.
About H-E-B
H-E-B, with sales of more than $22 billion, operates more than 360 stores in Texas and Mexico. Known for its innovation and community service, H-E-B is celebrating its 110th anniversary in 2015. Recognized for its fresh food, quality products, convenient services, and a commitment to environmental responsibility and sustainability, H-E-B strives to provide the best customer experience at everyday low prices. Based in San Antonio, H-E-B employs more than 85,000 Partners and serves millions of customers in more than 150 communities. For more information, visit www.heb.com.