Mack Performing Arts Collective (MPAC) "Funny Business" Comedy Workshop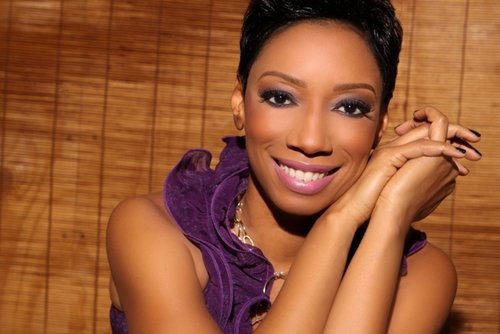 The Dynamic Duo: Emmy Award-Winning Executive Producer Rushion McDonald of the TV Show, "Steve Harvey", and the Hilarious, Quick-Witted, NAACP Image Award-Winning Executive Producer of the BET Hit Reality Series, Real Husbands of Hollywood, collaborate on MPAC's Comedy Workshop, "Funny Business". This workshop will feature a candid discussion and educational session on the fundamentals and business of the world of comedy. Attendees will learn the business (of show business) from these highly sought-after industry experts.
The Workshop
MPAC's Comedy Workshop, "Funny Business" will take place in Houston, Texas on Saturday, April 25, 2015 from 11AM-5PM, in the O'Quinn Great Hall at the University of Houston Alumni Center, on the main campus of the University of Houston. This workshop is not just for comics. It covers the fundamentals of writing and performing comedy for television, film and live shows. It also covers developing, producing, promoting, marketing and branding shows and business as a comedian, actor, writer, TV/Film producer, and any other interests in the world of comedy. This one-of-a-kind dynamic duo continues to position this workshop amongst the cream of the crop, by connecting industry professionals with aspiring industry professionals for an informative, yet interesting day.
This workshop is designed to help artists "make their break" by learning the business of comedy from top insiders. It will be action-packed and educational, but most importantly, it will be FUNNY BUSINESS! The workshop is also free for select high school students; see www.mpac-arts.org for more information.
"I am ecstatic about this collaboration because it has always been my goal for MPAC to make an impact on the entertainment industry. We do just that when we connect entertainment industry resources to those that do not have access otherwise, which creates opportunities to be successful in this business"-- Attorney Jalene Mack, MPAC's Founder/Executive Director/Artistic Director
The Career Changers
Rushion McDonald, Award-winning Executive Producer for "The Steve Harvey" TV Show, Consulting Producer for "Family Feud", Co-Creator and Executive Producer "Steve Harvey Moring Show", Producer/Writer for "The Parkers", The Jamie Foxx Show", "Sister Sister" and much more will deliver a frank and personal message on "How to Make Money in the Comedy Business". It will be funny, enlightening, and brutally candid and provide an insider's perspective on the nuts and bolts of navigating and conquering the beast that is Hollywood and how to make money doing it.

"With this workshop, I want to pull back the curtain and help people to better understand the many job opportunities that exist, in the Entertainment Industry and to let them see that it's not the celebrities that have the power, but the people behind the camera." --Rushion McDonald, Executive Producer for the Steve Harvey Show
Chris Spencer, as an Award-winning Comedian, Actor, Writer, and Producer for shows like "The Jamie Foxx Show", "Half & Half", NBC's "ER", "Def Comedy Jam", "BET Hip Hop Awards", the movie "Larry The Cable Guy", and the Executive Producer of the mega hit show BET's Real Husbands of Hollywood starring Kevin Hart just to name a few, Chris will provide a highly informative and hilarious discussion on "How to Work on Stage, in Front the Camera, and Behind the Scenes". Chris will deliver a powerful message on how to be successful as an all-around talent and sustain that success. He will also deliver tips on how to improve comedy and acting careers in order to take your career to the next level.
"With my roughly twenty years of experience in the comedy business, I've acquired an abundance of knowledge and understanding of how things work and don't work. This puts me in the position to help a comedian, actor or writer needing some invaluable Hollywood insight that he just won't get reading a book or searching the internet."--Chris Spencer, Executive Producer for the Real Husbands of Hollywood
Workshop Learning Exercise
For benefit of the entire audience, Chris Spencer and Rushion McDonald will act as members of a judge panel (think Last Comic Standing), and select attendees will do a three (3) minute comedy bit (or comedic monologue). At the end of exercise, Spencer and McDonald will give constructive feedback on how the comics or actor can improve his or her act. Spencer and McDonald will complete exercises with as many attendees as possible in the allotted time. Spencer and McDonald will conclude the workshop a Q&A session.
For tickets and more information visit www.mpac-arts.org or https://mpacfunnybusiness2015.eventbrite.com