Brighten Up Your Holiday Entertaining
Willie Grace | 1/2/2015, 5:27 p.m. | Updated on 1/2/2015, 5:27 p.m.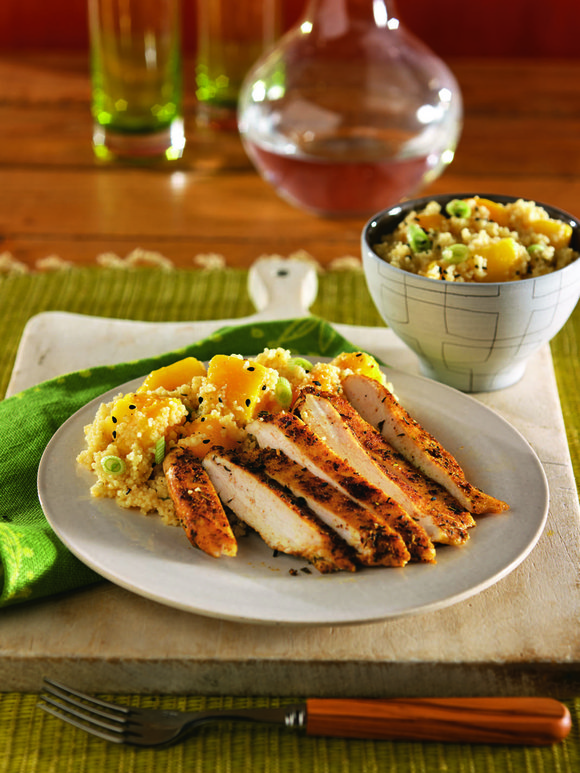 (Family Features) The holiday season is upon us, so celebrate by serving unique dishes and drinks bursting with flavor.
The holiday hostess has a lot on her plate. But preparing for the big event doesn't have to be a challenge - this holiday, focus on special dishes and refreshing cocktails guests will remember for years to come. Use these tips to make your holiday events shine:
Shake It Up. From cool drinks, like the Pineapple Upside Down Mocktail, to delicious tropical twists on classic martinis, punches and warm ciders, canned Dole Pineapple Juice has recipes to shake things up this season. Made from 100 percent juice, free of GMO's (genetically modified or engineered ingredients) and containing no added sugar, it's also a good source of vitamins A, C and E.

Captivating Courses. To celebrate the season, serve up recipes for delicious entrees, small plates and desserts that bring a taste of the tropics to any occasion. Start guests off with a Holiday Kale Salad and then serve them juicy Jamaican Chicken & Couscous, followed by divine Pineapple Pumpkin Pie.

Party Planner Extraordinaire. Looking for bright ideas on how to turn your next party into paradise? Visit dole.com/sunshine/holidayrecipes to find refreshing new ways to make your party the event of the season, from eye-catching invitations to delightful decor tips.
Jamaican Chicken & Couscous
Servings: 4
2 tablespoons dry Jamaican seasoning
1 tablespoon curry powder
4 boneless, skinless chicken breast halves
3 tablespoons olive oil, divided
1 cup canned Dole Pineapple Juice
1/4 cup water
1 package (5.6 ounces) toasted pine nut couscous mix
1 1/2 cups Dole Frozen Mango Chunks, thawed
1/3 cup green onion, sliced
1 tablespoon lime juice
2 teaspoons black sesame seeds
Combine Jamaican seasoning and curry powder in small bowl.
Place each chicken breast between 2 sheets of plastic wrap and pound (with meat mallet) to 1/4-inch thickness. Remove wrap. Brush both sides of chicken pieces with 1 tablespoon oil and sprinkle both sides with curry mixture.
Cook chicken in oil over medium-high heat, 3 to 4 minutes per side or until brown and no longer pink in center.
Meanwhile, stir together juice, water and pine nut seasoning mixture from package in medium saucepan; bring to boil. Stir in couscous; remove from heat. Let stand, covered, 5 minutes or until liquid is absorbed. Fluff with fork. Stir in mango chunks, green onions and lime juice.
Cut chicken in 1/2-inch slices and serve over couscous mixture. Sprinkle with sesame seeds.
Pineapple Pumpkin Pie
Servings: 6
1 can (8 ounces) Dole Crushed Pineapple
1 1/2 cups canned Dole Pineapple Juice
1 envelope unflavored gelatin
1 1/2 teaspoons granulated Sucralose sweetener or sugar
1 cup canned pumpkin pie mix
1 cup thawed whipped topping
1 (9-inch) low-fat graham cracker pie crust
Ground cinnamon, optional
Drain pineapple well; reserve juice.
Combine reserved juice with pineapple juice in measuring cup. Add water to make 2 cups.
Combine juice mixture and gelatin in saucepan. Let stand 1 minute. Stir over low heat until completely dissolved. Stir in sweetener.