From the Battlefield… to the Board Room - Transforming Veterans into Entrepreneurs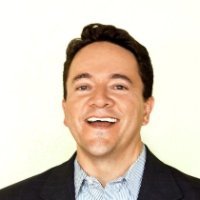 The City of Houston is joining Entrepreneurs' Organization-Houston in an effort to encourage veterans to become business owners with the first-ever Entrepreneur's Organization (EO)-Houston Veterans Business Battle. This business plan competition is dedicated to establishing successful veteran-owned companies. The competition is open to start-ups and existing businesses ready to grow.
"Veterans have a unique skill set that often enables them to succeed as business owners. They possess the drive to complete missions, are self-reliant, know how to operate in challenging environments, and understand diversity in the workplace," said Mayor Annise Parker. "We have awarded more than $1.1 billion in contracts to small businesses during my administration, so the City offers a great opportunity for innovative companies created by veterans."
"The Mayor's Office of Veteran Affairs is excited to collaborate with the Office of Business Opportunity, Rice Veterans in Business Association, and the Entrepreneur's Organization-Houston to present this exceptional event," said Carl Salazar, Director of the City of Houston Office of Veterans Affairs. "This competition will bring out the best in our Veteran competitors, and may launch companies that enrich our community for years into the future."
Any honorably discharged U.S. military veteran living in the United States is eligible to apply by submitting his or her business plan online. Finalists will be invited to the EO-Houston Veterans Business Battle on February 28 at Rice University, where they will present their business idea to investors who are capable and eager to support veterans and entrepreneurship in all shapes and sizes. A winner in the start-up category and the growth category will be announced that evening, along with a voted-upon crowd favorite.
"As business owners, many of us at Entrepreneurs' Organization have benefited from the unparalleled work ethic veterans bring to a company," said Entrepreneurs' Organization-Houston President Mark Martin. "We believe veterans' leadership experience and discipline will help them succeed as entrepreneurs. We want to give back to our veterans by teaching, mentoring and inspiring them at this event."
Investors will be in attendance with a goal of investing $1 million in veteran-owned businesses. Winners will receive additional cash and in-kind donations, but all finalists have the potential to receive investment offers. The objective of this competition is to launch as many businesses as possible. Supporters of the EO-Houston Veterans Business Battle also include: Rice Veterans in Business Association, City of Houston Office of Business Opportunity, Small Business Administration and The Bunker Texas.
To apply, submit a business plan through the competition's website, www.vetbizbattle.com, by January 30, along with documentation verifying military service. Finalists will be notified by Feb. 1 of their invitation to participate in the Feb. 28 event at Rice University.
Those interested in competing or attending the business pitches should visit www.vetbizbattle.com.