GOP agenda for Congress: Challenge Obama, prove they can govern
Willie Grace | 1/5/2015, 2:01 p.m. | Updated on 1/5/2015, 2:01 p.m.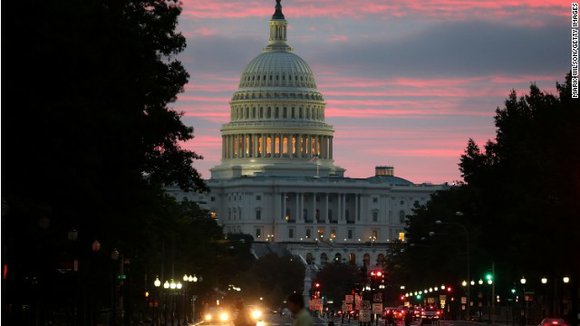 WASHINGTON (CNN) -- If Republican leaders can quell conservative dissatisfaction with House Speaker John Boehner, and no further drama comes out from the House leadership's No. 3 Rep. Steve Scalise, GOP heads hope to get back on track with their aggressive agenda to forcefully confront President Barack Obama on the top issues of the day, including the Keystone XL pipeline, immigration, health care and national security.
Republicans believe their legislative plans will sharpen for voters the contrast between the GOP and Democrats, and set the stage for the 2016 presidential and congressional elections.
"The first thing we need to do is demonstrate we heard what the voters were saying on Nov. 4. To me, they said we want you to function and we want you to solve problems," Texas GOP Senator John Cornyn, the number two Republican leader, told CNN.
Republicans have a long list of priorities, chief among them unraveling many of the president's signature policies on energy, health care, the environment, and banking. Their job won't be easy because for any bill to get through the Senate, the 54 Republicans will need a handful of Democratic votes. Republican leaders say they want to put on the floor compromise bills that can bridge the ideological gap between the most conservative members of the GOP and a small group of centrist Democrats who might vote with them.
In addition, the President is vowing to veto major changes to his signature health care law or the recent immigration reforms he ordered. So anything Republicans hope to get signed into law will have to be negotiated with Obama, who they fiercely stood up to during his first six years in office.
"When the American people elect divided government, they're not saying they don't want anything done," a collaborative sounding incoming Senate Majority leader Sen. Mitch McConnell recently told CNN's Dana Bash. "What they are saying is they want things done in the political center, things that both sides can agree on."
In a sign of how important Republicans are taking their new responsibilities, House and Senate Republicans will huddle in a rare joint retreat in Hershey, Pennsylvania in mid-January to finalize and unite around their strategies for 2015.
Approval of the Keystone pipeline, which the administration has delayed for years, tops the GOP agenda. Votes are planned on the House and Senate floor during the first two weeks of January. GOP leaders also plan quick votes on Obamacare and immigration.
If they pass, the President would be forced to either accept or reject the bills. Republicans believe they win either way: If he signs them, Republicans will have accomplishment to point to. If he vetoes them, the GOP can blame the President for blocking bipartisan bills.
"Hopefully, the President will follow our lead and go in a different direction," McConnell said.
McConnell has said also he wants to allow Democratic amendments to GOP bills, something Republicans were denied regularly by Democrats when they controlled the Senate. In doing so, McConnell believes he can build good will across the aisle and grow support for individual bills. He believes also, strategically, that Democrats will quickly run through a series of hot-button Democratic issues -- like bolstering EPA regulations and boosting the minimum wage -- that could be more difficult for GOP senators running again in swing states to vote on if they took place closer to the election.