Jeep, Ram help FCA sales, GM and Toyota post double-digit gains
Willie Grace | 1/5/2015, 1:14 p.m. | Updated on 1/5/2015, 1:14 p.m.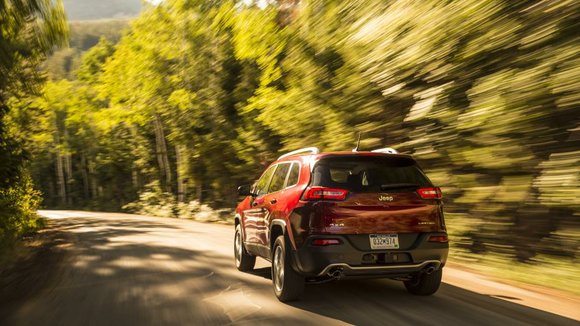 Led by double-digit sales increases at Fiat Chrysler, General Motors and Toyota Motor Corp., the U.S. auto industry closed out a stellar 2014 with a blockbuster December as U.S. consumers took advantage of year-end deals, lower fuel prices and an improving economy.
FCA US and GM today estimated the annualized sales pace for December will come in around 17 million units. GM projected industrywide volume will total 16.6 million for the year, just above most forecasts.
It is the fifth consecutive year U.S. sales have increased after hitting a 27-year low of 10.4 million in 2009 during the Great Recession.
A total of 13 brands -- Honda, Nissan, Subaru, Porsche, Kia, Mercedes-Benz, Maserati, Land Rover, Hyundai, BMW, Audi, Jeep and Ram -- have set or are sure to set U.S. sales records for 2014.
"Everything you need to have a great month was in place," said Kurt McNeil, head of U.S. sales operations for GM. "Consumers felt good about the direction of the economy, interest rates and fuel prices were low, and our dealers did a great job introducing customers to our … new and redesigned vehicles."
Sales at FCA, formerly the Chrysler Group, rose 20 percent in December, capping a year that saw overall volume advance 16 percent. The company posted the biggest gain in U.S. market share among major automakers on robust demand for Ram pickups and Jeeps.
Deliveries at GM rose 19 percent, with retail volume increasing 23 percent and fleet shipments advancing 6 percent. Sales rose 21 percent at Chevrolet, 23 percent at GMC and 32 percent at Buick, while Cadillac dropped 11 percent.
For all of 2014, GM's sales advanced 5 percent.
At Toyota, sales of Lexus, Toyota and Scion models totaled 215,057 last month, a 13 percent increase. The company's 2014 volume advanced 6 percent. Toyota brand deliveries rose 12 percent and Lexus volume hit a December record of 39,879, up 15 percent.
The Camry, with sales of 428,606, remained the top-selling car in the U.S. for the 13th straight year.
"The industry finished last year on a high note thanks to a strong economic tailwind," said Bill Fay, general manager of the Toyota division. "That momentum should continue in 2015 and combined with continued strong replacement demand, boost sales further."
For more information go to http://www.autoweek.com