Fighting a Financial Holiday Hangover? Eight Tips for Digging Out of Debt (And Enjoying a More Financially Sane 2015!)
If, like many Americans, you feel slightly sick when you look at the state of your post-holiday finances, Donna Skeels Cygan has eight timely tips to help minimize the damage and ensure it doesn't h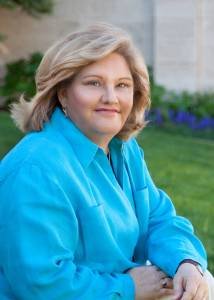 Albuquerque, NM (January 2015)—Now that all of the gifts have been unwrapped, the decorations have been put away, and the excess calories have been consumed, you can't fight it any longer. You know, that gut-churning, headache-inducing, sleep-preventing ailment that's been in the making for weeks (or even months): a financial hangover. Like many Americans, you've overspent in your pursuit of the perfect holiday season. And now that the bills are rolling in, you're paying the price.
Fortunately, financial advisor Donna Skeels Cygan is here with a timely remedy.
"If you've overindulged financially, this isn't a hangover you can simply sleep off," says Cygan, author of The Joy of Financial Security: The art and science of becoming happier, managing your money wisely, and creating a secure financial future (Sage Future Press, 2013, ISBN: 978-0-989-77844-2, $24.95, www.joyoffinancialsecurity.com. "Putting your head in the sand never improves your finances.
"But the good news is, you can take steps to treat many of the painful symptoms you're feeling right now (like regret and anxiety)—and to make sure that your financial future is healthy," she adds.
In The Joy of Financial Security, Cygan combines her financial expertise with research from psychology, neuroscience, and economics to shine a light on the complex relationship between money and happiness. Here, she shares eight specific strategies to help you alleviate the symptoms of your current financial hangover—and prevent a new one from developing in the future:
First, stop the bleeding. You can't undo the financial distress you're already feeling, but you can prevent it from worsening. In other words, curtail all unnecessary spending!
"Avoid malls, shopping centers, and your favorite retail websites in the weeks to come," says Cygan. "Just like a recovering alcoholic at a bar, chances are, you won't be able to resist the great deals if you put yourself in temptation's way."
Get real about what you really spent. When you're suffering from a traditional hangover, the last thing you want to do is relive the drinks that led to your current condition. You may have the same impulse when it comes to dealing with a financial hangover. But even though the process is uncomfortable, it's important to calculate exactly what you spent during the holidays.
"Don't estimate or rely on memory," Cygan instructs. "Look through your receipts and/or bank account records and include all holiday-related expenditures—not just gifts and decorations, but also food, clothing, travel costs, etc. Often, there's a disconnect between what we think we spent and what we actually spent. (Does But I really didn't buy that many gifts! sound familiar?) Until you get real about where your money goes during the holidays, you won't be able to prevent overspending in the future."
Identify your holiday spending temptations. Once you stop kicking yourself for overspending, take a look at why it happened. Can you identify a pattern? Common culprits include last-minute shopping, being seduced by sales, keeping up with the Joneses, and impulse buys.