Missing Children Fast Facts
Willie Grace | 1/7/2015, 12:10 p.m. | Updated on 1/7/2015, 12:10 p.m.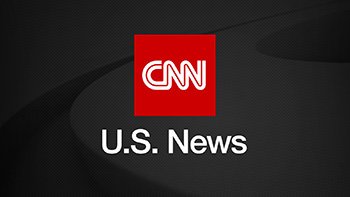 (CNN) -- Here is some background information about missing children in the United States. There are several different types of missing children: runaways, family abductions, lost or "thrown away" and non-family abductions. Recent advances in technology, communications through public alerts and greater cooperation from law enforcement have helped solve many cases quickly.
Statistics: The most recent study published by the Department of Justice, from 2002, reported that of the 797,500 children reported missing in a one-year period, 203,900 were abducted by family members and 58,200 were abducted by non-relatives. 115 were classified as being taken by a stranger.
AMBER Alert: "AMBER (America's Missing: Broadcast Emergency Response) Alerts are emergency messages broadcast when a law enforcement agency determines that a child has been abducted and is in imminent danger. The broadcasts include information about the child and the abductor, including physical descriptions as well as information about the abductor's vehicle - which could lead to the child's recovery."
Between 1997 and January 2015, the AMBER Alert program has been credited with the safe recovery of 723 children.
All 50 states, the District of Columbia, Puerto Rico, and the U.S. Virgin Islands have AMBER Alert plans in place to help find missing children in danger.
The AMBER Alert system was named in honor of Amber Hagerman, who was abducted and murdered in 1996.
Notable and Recent Cases: This list represents notable and/or recent cases.
Ayla Reynolds December 17, 2011 - Father Justin DiPietro reports his 20-month-old Ayla Reynolds is missing from their home in Waterville, Maine.
January 28, 2012 - Police reveal that they found blood stains, identified as Reynolds' blood type, in the basement of the DiPietro home.
February 3, 2012 - Divers search two bodies of water near the home of Ayla Reynolds for a second time, but find no sign of her.
May 2012 - Authorities said they suspect the toddler is dead.
Lisa Irwin October 4, 2011 - Ten-month old Lisa is found to be missing from her crib by her father, Jeremy Irwin, when he returns home from work between 3 a.m. and 4 a.m. in Kansas City. Also missing are the family cell phones.
November 23, 2011 - Command post investigating Lisa's disappearance is shut down. FBI and Kansas City police had been involved; eight Kansas City detectives remain on the case.
Haleigh Cummings February 9-10, 2009 - Five-year-old Haleigh is discovered missing from her trailer home in Satsuma, Florida.
Dylan and Shasta Groene May 16, 2005 - Nine-year-old Dylan and eight-year-old Shasta are reported missing from their home after their mother, her boyfriend, and their older brother are found murdered in their Coeur d'Alene, Idaho home.
July 2, 2005 - Shasta is rescued at a Denny's restaurant with her captor, Joseph Edward Duncan III, a convicted sex offender. Duncan is arrested for Shasta and Dylan's kidnapping.
July 10, 2005 - Remains found at a Montana campsite are identified as Dylan's.
July 12, 2005 - Duncan is charged with three counts of first degree murder.
October 16, 2006 - Joseph Edward Duncan pleads guilty to murder and kidnapping and is sentenced to life without parole for the kidnappings. He is still eligible for the death penalty for the three murders.