Teen in Connecticut seeks right to refuse chemotherapy
Willie Grace | 1/8/2015, 6:37 p.m. | Updated on 1/8/2015, 6:37 p.m.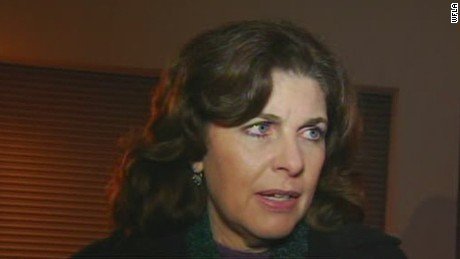 (CNN) -- A teenager being forced to undergo chemotherapy treatment should be allowed to make her own health care decisions, even though she is a minor, attorneys in Connecticut will argue Thursday.
The 17-year-old, identified as "Cassandra C." in papers filed with the Connecticut State Supreme Court and obtained by CNN, has been undergoing chemotherapy against her will for three weeks. She was diagnosed with Hodgkin's lymphoma in September, but she and her mother missed follow-up medical appointments, prompting the hospital to contact the Connecticut Department of Children and Families (DCF) out of concern that this was a situation of medical neglect.
After an investigation, DCF requested temporary custody of Cassandra. She was removed from her mother's home and placed with a relative.
Medical experts testified at a November hearing that Cassandra had an 85% chance of survival if treated with chemotherapy. If not treated, they said, the girl faced "a near certainty of death within two years."
At that hearing, she was described as "very bright" and having a clear understanding of her medical situation.
Cassandra was allowed to return to her mother's home, under the supervision of DCF and on the condition that she agree to complete the recommended treatment. She underwent two days of chemo beginning November 17 but then ran away for a week, according to court documents, and after returning home said she wanted to discontinue the treatment.
Citing client confidentiality, assistant public defender Josh Michtom, who represents Cassandra, would not elaborate on why his client is refusing treatment. In a video posted on the website for the Hartford Courant newspaper, her mother, Jackie Fortin, says her daughter does not want to put the "poison" of chemotherapy in her body.
On December 9, after hearing testimony from Cassandra's oncologist, a judge decided to return her to custody of DCF. The following day she was admitted to Connecticut Children's Medical Center in Hartford.
A week later, doctors surgically implanted a port in Cassandra's chest to administer chemotherapy medications. The next day, December 18, doctors started her daily chemo treatments, which are still ongoing in spite of legal maneuvers to end them.
Fortin says she fully supports her daughter's decision and that Cassandra is intelligent enough to decide on her own. She says her daughter's rights have been taken away because this treatment is being forced on her.
The hospital confirmed in a written statement that they are working with the Department of Children and Families and awaiting guidance from the state Supreme Court. They would not comment further, citing patient privacy.
DCF has a legal and moral responsibility in this case, the agency told CNN in a statement Tuesday.
"Under this circumstance -- when there is medical consensus that action must be taken or the child will die -- the Department has a clear and urgent responsibility to save the life of this child," DCF said.
The statement also said physicians "tell us with certainty that this child will die if we stand by and allow the parent to do nothing to save this child." The agency denied CNN's request to speak with Cassandra or her physicians.