Finally, A Class on How to Plan a Wedding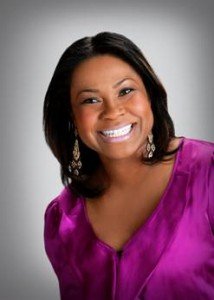 Saturday, February 7 and Saturday, February 21, 2015 – 10:00 a.m. – 1:00 p.m. (both days)
The Bougainvilleas Event Center – 12126 Westheimer Road - Suite 116 – Houston, TX 77077
HOUSTON – JANUARY 12, 2015 – After being an event planner for over 24 years and seeing the many mistakes made by brides and POTB, Gwendolyn Hood, decided it is time to share the valuable tools not readily available to potential brides, grooms, and parents' of the bride on how to plan for this special day. Gwen states, "She sees people attend all the wedding and bridal shows, obtain all the information, but then do not know what do to with it." She wants attendees to walk away from a Wedding Planning Workshop with the knowledge of what they need to do to make their special day truly special. Armed with all the needed knowledge to make informed choices and decisions, a bride does not need to be characterized as a "bridezilla".
The workshop will include valuable information on: the line item wedding budget, is a wedding planner needed, venue selection/caterer, ceremony, cake, bridesmaid dresses, photographer/videographer, latest trends, décor, lighting, reception, flowers, linens, invitations, and the honeymoon.
Register on line for a Wedding Planning Workshop at www.GwendolynHood.com. The fee for this interactive workshop is $125, and includes materials and post-event resources. Lunch and other refreshments are included and some surprises.
Gwendolyn Hood has spent 24 years as an event planner and manager and is the owner of GWENDOLYN HOOD décor…planning…workshops, a Houston firm that specializes in all things events. Her event management and planning has taken her all over the world and she has gained valuable knowledge in every type of event imaginable. She has worked on events in the social, corporate and life experience realms, deftly managing attendance numbers from 12 to more than 1,000. Although she has conducted business in Houston for the past two decades, Gwendolyn also has global professional events experience and has honed her craft abroad in Cyprus, India, Israel, Italy, and Singapore. Through her travels, Gwendolyn has drawn inspiration from the cultures she has experienced, which helps fuel the creative process behind each event she plans.
For more information, visit www.GwendolynHood.com