Intrexon, ZIOPHARM and MD Anderson in Exclusive CAR T Pact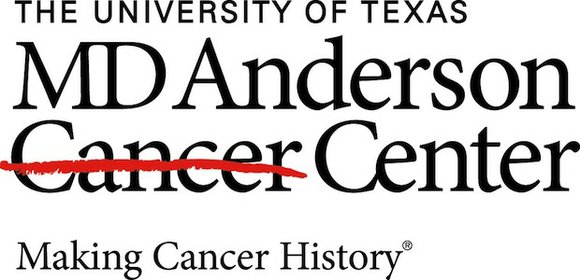 GERMANTOWN, Md., BOSTON, and HOUSTON – Intrexon Corporation, a leader in synthetic biology and its oncology partner, ZIOPHARM Oncology, today announced a broad exclusive licensing agreement with The University of Texas MD Anderson Cancer Center, including an exclusive sublicensing agreement through MD Anderson for intellectual property developed at the University of Minnesota for the development of non-viral adoptive cellular cancer immunotherapies.
The licensed technologies arise from the laboratory of Laurence Cooper, M.D., Ph.D., professor of Pediatrics at MD Anderson and Perry Hackett, Ph.D., professor within the College of Biological Sciences at Minnesota. The Cooper and Hackett laboratories have pioneered the design and clinical investigation of novel chimeric antigen receptor (CAR) T cell therapies using non-viral gene integration platforms. MD Anderson has built on this technology to deliver patient-derived T cells, as well as innovative approaches to generating products for universal off-the-shelf applications. When combined with Intrexon's technology suite and ZIOPHARM's clinically tested RheoSwitch Therapeutic System®-interleukin-12 modules, the resulting proprietary methods and technologies may help realize the promise of genetically modified CAR T cells by tightly controlling cell expansion and activation in the body, minimizing off-target effects and toxicity while maximizing therapeutic efficacy.
"Genetically engineering our patients' immune-system T cells to efficiently attack and destroy cancer cells represents one of the most exciting approaches with curative potential in oncology today," MD Anderson President Ron DePinho, M.D., said. "We believe coupling MD Anderson's unique CAR T cell approach with the powerful technologies of ZIOPHARM and Intrexon will allow us to build T cells that hit cancer harder, with greater precision, under tighter control and with potentially fewer side effects for patients. This agreement ranks as one of MD Anderson's most substantial collaborations and will provide significant resources to fuel its mission of Making Cancer History®."
"We are proud to see Perry Hackett's discovery and development work on Sleeping Beauty, a non-viral DNA plasmid-based gene transfer system, in conjunction with Dr. Cooper's expertise in immunotherapies, to provide this breakthrough in oncology," said Brian Hermann, VP of research at the University of Minnesota.
Employing novel cell engineering techniques and multigenic gene programs, the collaboration will implement next-generation non-viral adoptive cellular therapies based on designer cytokines and CARs under control of RheoSwitch targeting both hematologic and solid tumor malignancies. The synergy between the platforms will be leveraged to accelerate a promising synthetic immunology pipeline, with up to five CARs expected to enter the clinic in 2015 and off-the-shelf programs initiating in 2016.
"It is a shared vision to maximize the speed and breadth of multigenic innovation for patients through the use of nimble, non-viral DNA cell manufacturing strategies that can further overcome viral packaging constraints and economic limitations," stated Gregory Frost, Ph.D., Senior Vice President and Head of Intrexon's Health Sector. "Collectively, this will assemble the most advanced set of technologies to empower the strongest adoptive cell therapy pipeline that can drive innovation through multiple horizons and patient populations."
Cooper, Hackett and colleagues developed a non-viral DNA plasmid-based gene transfer system to modify T cells by creating a CAR that recognizes and binds to a specific cell surface protein on targeted malignant cells. The testing of this system at MD Anderson in humans paves the way for the rapid design and implementation of modified T cells that can be infused into patients with many types of malignancies.