Smells like team spirit: Fear and loathing in the dressing room
Willie Grace | 1/13/2015, 11:18 a.m. | Updated on 1/13/2015, 11:18 a.m.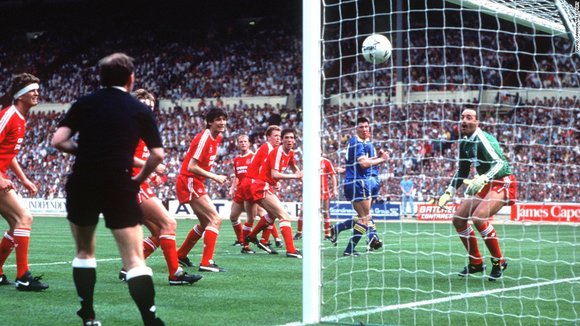 (CNN) -- What happens in the dressing room stays in the dressing room is an oft repeated phrase by football managers and players.
But in the last few weeks a rag-tag bunch of 'misfits, throw-outs, not-wanteds' -- their own words -- who didn't just take on the English football establishment but steamrollered their way through it, haven't stopped talking about what went on in their dressing room.
Reveling in their nickname of the Crazy Gang, Wimbledon's remarkable team in the 1980s cared little for either rules or reputations.
"At Wimbledon, you got tied up naked and dragged through puddles, or maybe someone nicked your car and drove it away [to hide it], or your shoes would get nailed to the top of a seat," Terry Phelan, a former player, told CNN.
"Or they would burn your clothes, cut your clothes or your tie off, or if you left your hotel key when you were out of a hotel you'd come back and your room would be trashed."
Though derided for their long-ball style, the small South London club achieved a rise in English football that was astonishingly fast.
In 1977, the unfashionable club entered the English football league -- starting in the fourth division.
Nine years later, they were briefly top of what is today's Premier League after a startling run of four promotions in five seasons.
Better was to come as the alley-cats then defeated English football's aristocrats in one of the FA Cup's greatest upsets, as Wimbledon beat Liverpool -- dubbed the "Culture Club" by one commentator -- in the 1988 final.
Although a smattering of players would go on to both bigger clubs and international careers, there was one undeniable factor behind Wimbledon's success.
"We've got the team spirit to carry us through," replied future England international Dennis Wise when asked about the prospect of beating Liverpool, described that day by a BBC television presenter as 'arguably the greatest post-war club we've seen', in the 1988 FA Cup final.
A variety of elements -- such as hard work, tactics, team discipline, an early use of video data and, in the final itself, a dollop of good fortune -- underpinned Wimbledon's success, but unity was the key.
'WE RULED BY FEAR'
This was achieved by bonding exercises that seem routine now but which were far from commonplace then, such as army boot camps, but others believe the togetherness was forged in an altogether less pleasant environment.
"We ruled by fear - it was wonderful," former striker John Fashanu, Wimbledon's self-proclaimed leader, said in a controversial documentary broadcast by British television channel BT Sport last month.
Fashanu said he dragged a teammate by his nostrils, while he also spoke of players being locked in car boots or being forced to go two days without eating. Then, among myriad tales, there were the regular fights that broke out, often involving Fashanu -- a black belt in karate.