H-E-B Names 35 Competitors to the Fifth Annual 2015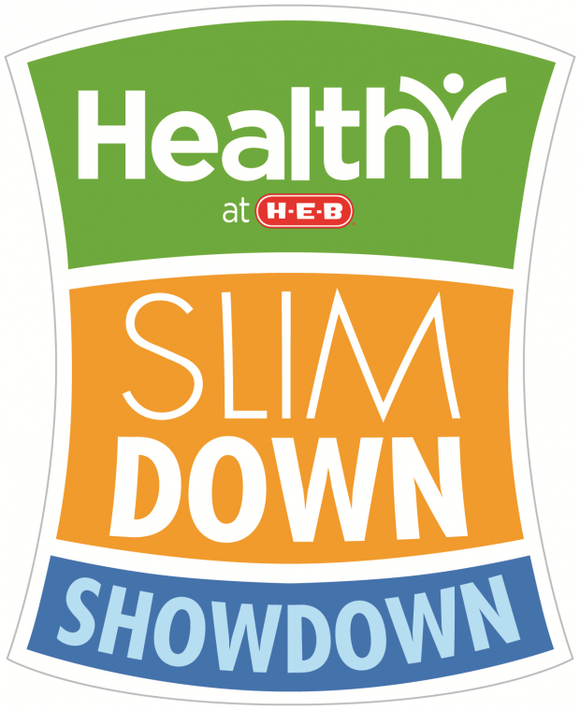 Each week throughout the Showdown, the contestants will be blogging and vlogging about their experience. Community members can read about their journey at heb.com/slimdown, or participate from home with the Slim Down Showdown Challenge, an online healthy living course with recipes, workouts, summaries, videos, and a mobile tracker for weight. Last year, nearly 9,600 people signed up for the online challenge and recorded losing a total of 71,429 pounds.
This year, participants can log their progress to help their hometown win the H-E-B Community Challenge, a one-of-a kind competition that runs from January through April and mobilizes schools, businesses, organizations, individuals and leaders toward the common goal of transforming their community's health. Five communities will be named winners with one participating school in each of the winning communities receiving a $1,000 grant. Winning schools and communities will be recognized at the Slim Down Showdown Finale on May 9 in San Antonio.
For more information, visit hebcommunitychallenge.com.
The Slim Down Showdown and H-E-B Community Challenge are part of H-E-B Health & Wellness, a comprehensive, long-term commitment to improve the health of Texans. H-E-B aims to inspire Texans to adopt and stick to a healthy lifestyle through special offers on healthy food, nutrition labeling, events, competitions and educational opportunities.
About H-E-B
H-E-B, with sales of more than $20 billion, operates more than 350 stores in Texas and Mexico. Known for its innovation and community service, H-E-B celebrated its 110th anniversary in 2015. Recognized for its fresh food, quality products, convenient services, and a commitment to environmental responsibility and sustainability, H-E-B strives to provide the best customer experience at everyday low prices. Based in San Antonio, H-E-B employs more than 80,000 Partners and serves millions of customers in more than 150 communities. For more information, visit www.heb.com.