Senator Seliger Files Legislation to Improve Public Education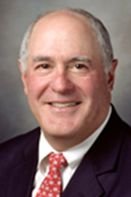 AUSTIN - Today, State Senator Kel Seliger (R-Amarillo) filed two bills to improve public education and standardized testing in Texas.
The State Board of Education (SBOE) is legislatively tasked with adopting curriculum standards for each subject of the required curriculum and those standards are known as the Texas Essential Knowledge and Skills (TEKS). The number and scope of the TEKS is currently too broad to be effectively taught within the time constraints of the school year. Senate Bill 313 provides guidelines for use by the SBOE in revising and reducing the number of curriculum standards.
Overcrowded curriculum standards stifle innovative teaching and place disproportionate emphasis on standardized tests. A reduced number of TEKS will allow more classroom time for students to develop a depth of understanding through projects, group discussions and the utilization of critical thinking skills while simultaneously reducing the stress of state-mandated tests on students and teachers.
"One of the most common exceptions to curriculum requirements in Texas is that the Essential Knowledge and Skills that students must learn are too extensive. Teachers tell us that they are required to address an enormous number of subjects but with very little or no depth," Seliger said. "This bill is designed to provide a framework for the SBOE to put into action the work that they have been doing to address this challenge. I look forward to continuing the discussion with State Board members, educators and parents."
Seliger also filed SB 312, requiring the delivery of specific feedback regarding student performance on STAAR exams to parents, teachers and students.
"We place great emphasis on the usefulness of standardized tests. We need to do a better job of ensuring the people most interested in student performance - their parents - understand how that performance is measured and can be improved. This bill empowers parents to join with educators to promote student success," said Senator Seliger.
Senator Seliger has been a leader on public education policy issues since his election to the Texas Senate in 2004. During the last legislative session he played a key role in the reduction of end of course exams and the creation of a new graduation plan as a member of the Senate Education Committee. He also serves on the Senate Finance, Higher Education, Open Government, and Natural Resources committees.
For more information, visit www.seliger.senate.state.tx.us/‎