Jake Gyllenhaal Might Join Suicide Squad, Here's Who He'd Play
Willie Grace | 1/20/2015, 6 a.m. | Updated on 1/19/2015, 8:53 p.m.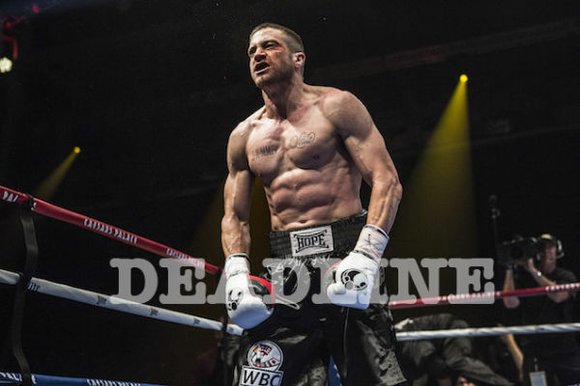 Jake Gyllenhaal might not have gotten an Oscar nomination today for his blistering performance in Dan Gilroy's amazing thriller Nightcrawler, but there is a piece of good news out in the atmosphere for him today: he may soon land his first comic book movie role in David Ayer's Suicide Squad.
This news comes on the heels of reports from this morning saying that Tom Hardy will no longer be able to play Rick Flag in the 2016 blockbuster, and now The Wrap has learned that Warner Bros. is eying Jake Gyllenhaal as his potential replacement. At this time it doesn't sound like there is any kind of deal in place, and the studio denied comment on the story, but there is some good reason to believe it, as Suicide Squad wouldn't be the actor's first time working with director David Ayer. The two men previously collaborated on the critically-acclaimed, intensely visceral End of Watch, which was released in 2012.
While Tom Hardy was first officially cast as Rick Flag last month, he's no longer able to be a part of Suicide Squad due to the fact that he's currently in production on Alejandro Gonzalez Inarritu's The Revenant, which is going to be going over-schedule. This, combined with the fact that the actor is going to have to go on an international publicity tour for Mad Max: Fury Road, left him unavailable for the start of Suicide Squad's production in April. Hopefully Jake Gyllenhaal's schedule will be open enough for him to take the part, as he would be a rather fantastic fit.
In the comics, Rick Flag is the leader of the Suicide Squad, which is a team of dangerous convicted criminals who are enlisted by the government to participate in deadly black ops mission in order to commute their sentences. The cast currently includes Will Smith as Deadshot, Margot Robbie as Harley Quinn, Jared Leto as The Joker, Jai Courtney as Captain Boomerang, Cara Delevingne as Enchantress, and potentially Jesse Eisenberg and Viola Davis as Lex Luthor and Amanda Waller, respectively. Jake Gyllenhaal would be a rather excellent fit for the film, especially if he's still in the ridiculously good shape that he got into while filming Antoine Fuqua's upcoming boxing drama Southpaw.
For more information go to http://www.cinemablend.com